Well, If you are a newbie and thinking of starting your own travel blog, Then no doubt WordPress is the first choice for anyone. Everyone knows WordPress is really user-friendly platform with plenty of features, and themes are one of the best features of WordPress. But as I mentioned, there are so wide varieties available you can get stuck if it comes to choosing one of them.
So, Are you searching best theme through which you can design your own travel blog? Well, We all know how the theme is important in developing our own blog, but do you know which one is the best for your blog? So, If this is the case, then you found the perfect place, bud!
Today, In this guide, we will be talking about some of the best WordPress themes which you should definitely give a try and more stuff that you need to know before choosing one theme. So, If you are ready, So let's get started.
How to Choose the Right WordPress Theme for Your Blog?
Well, it is important for you to know how you can choose the perfect WordPress theme for your blog. There are plenty of WordPress themes available in the market, But do you know which one is suitable for your blog? So, here we are to get you out of this mess, We will mention some factors which you need to keep in mind while choosing the one WordPress theme for your own blog.
Following factors you should keep in mind while choosing a WordPress theme for your blog
1. Responsive Design
The most important factor which is important is that the theme you are using is neat, clean, and also responsive on all the devices. That means it should be perfect on all device users (PC, mobile, tablets) and should have cross-browser compatibility, meaning it should work properly on any browser.
2. Optimized Theme
The theme should be perfectly optimized to load faster and provide a better user experience because you will be making your blog only for your users.
3. Ready to Use Data
Most of the themes provide various demo designs which you can use with your blog. You just need to import them and your blog will be ready in just a few clicks. So always look for a blog that provides various pre-built designs to ease your work.
4. Plugin Support
Most of the themes are compatible with various plugins out there in the market, which makes it more difficult to add new features to your blog. So it is always best to check whether the theme you are using is compatible with most of the plugins used commonly or not.
5. Pricing
When it comes to pricing, I always suggest everyone use a theme that is managed and regularly updated by their developers, it will cost you some amount to buy it, but with free themes, you might face various security issues, and also they have various bugs and glitches.
6. Technical Support
Other than all the factors I mentioned, it's one of the most critical of all. If the support system of the theme providers is best then there is no problem with the theme, as you will always need help if you have any issues.
Best WordPress Themes for Travel Blogs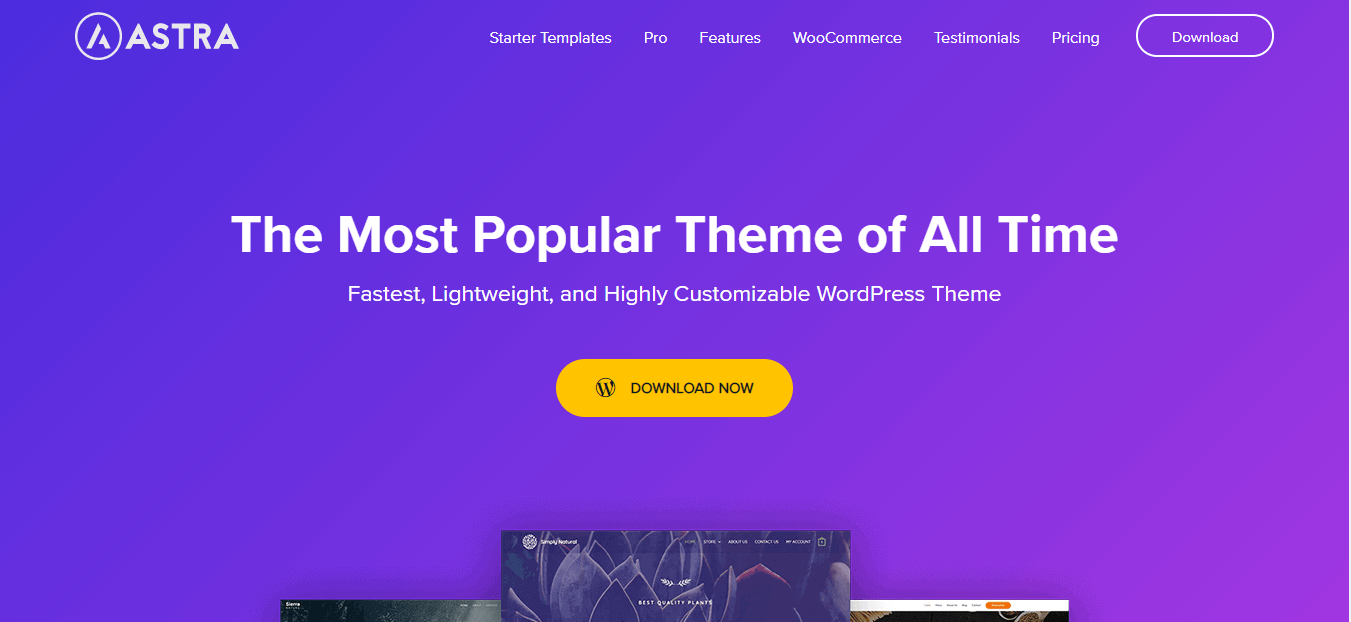 The first and my personal favorite theme is I am going to share with you is Astra, This is the theme I have used in most of my websites and the reason is that this is one of the best themes I have ever used.
Astra is a minimalistic WordPress theme for clean, blog-style websites; perfect for creatives and bloggers. Astra features a grid layout system with an unlimited number of columns and post formats. If you are a newbie then I would suggest you to use this WordPress theme for your blog.
Astra is a sleek, minimalist WordPress Theme that's perfect for creatives and bloggers. It features a grid layout system with unlimited columns and post formats.
It was created by the same company that created the popular Divi WordPress Theme. This theme comes with a number of features such as easy customization, more than the one-page template, and a number of shortcodes to assist you in creating your website.
When you create your website with Astra you are also getting access to great features such as Grid Layout Builder, SEO Optimized Code, Responsive Design (work on mobile devices), Custom Widgets, Menus & Footers (different parts of your website), Unlimited Colors – Use the color picker to find any color scheme imaginable.
Astra Premium Features! Worth Considering
Astra Pro
Fully optimized theme with less than 50KB in size.
Quick loading in only half a second to speed up your website.
No jQuery compatibility to reduce the javascript size.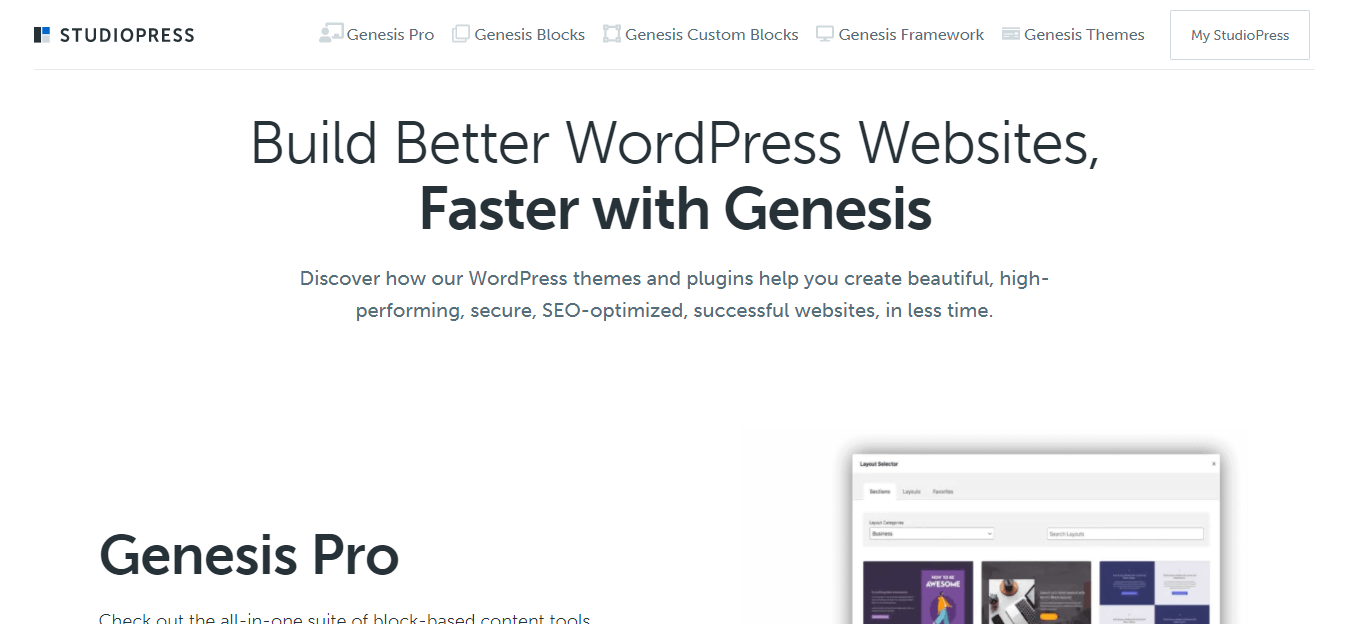 This is also a great theme that you can use in your own travel blog. It is important and impressive to be any theme user-friendly so that a user can use it very easily, and Genesis by Studiopress is a responsive, mobile-friendly website template for creatives and marketers. The theme is simple to use and can be easily customized for your business needs.
You can create a unique website thanks to the one-click builder. The easy-to-use visual editor, built-in gallery manager, lots of shortcodes for live previews, and the support for custom widgets help you to create a user-friendly website within a few minutes. The Genesis WordPress Theme is SEO-ready and W3C valid, so you can be sure that your website will be displayed correctly across all web browsers and devices.
Well, We have mentioned some reasons why you should go for particularly this theme, this will surely help you to grow more with your website.
Why Choose Genesis WordPress Theme:
1. It is a must-have and can be used for all types of websites. It comes with many features that are flexible enough for any website, including blogs, product, and service websites, portfolio websites, and personal and business sites.
2. It is an attractive theme that not only looks great on mobile devices but also has a responsive design which makes it a perfect fit for all types of devices. It is also flexible, allowing you to add any type of content you want. The theme supports the latest plugins, including WooCommerce & WPML plugins.
3. The Genesis WordPress Theme is fully customizable and flexible for your needs while still being easy to use and user-friendly.
More Genesis Premium Features! Worth Considering
Genesis Pro
Get access to their 35 premium child themes.
Optimized blocks & layouts to design a premium website design.
Full access to various available customizations.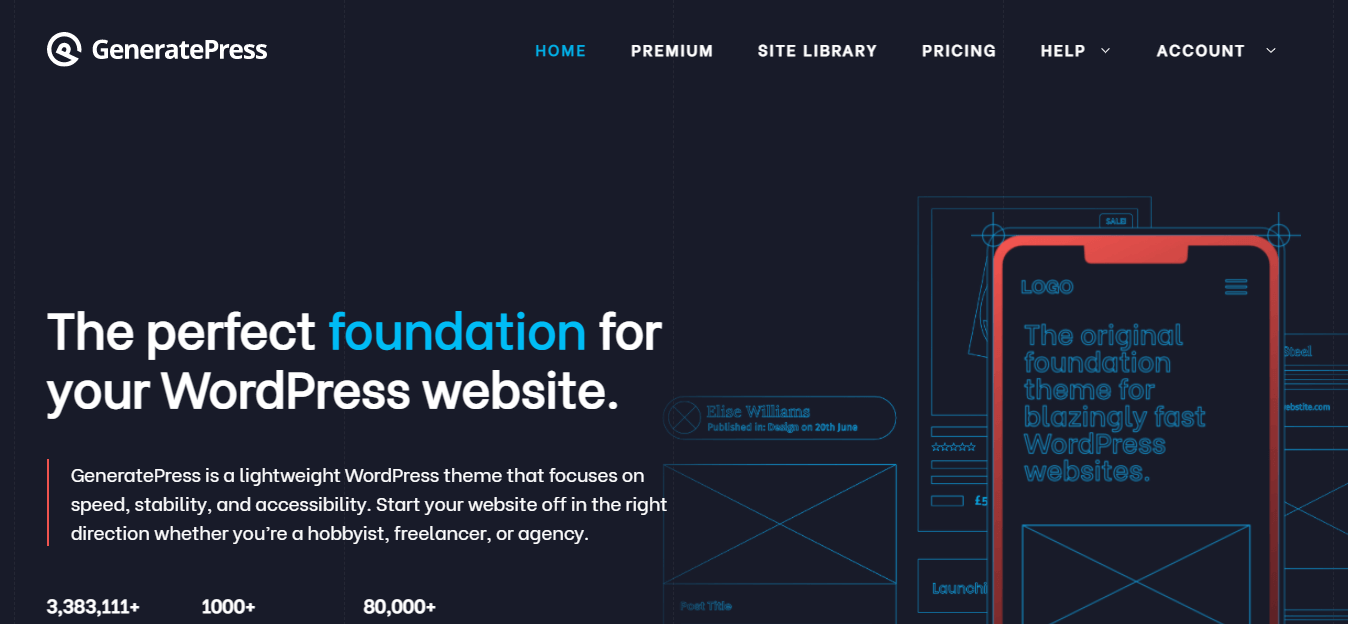 If you own a travel blog, then Generatepress should take place on your priority listGeneratepress is also a great WordPress theme. Generatepress is easy to use and has plenty of features that will be useful for your blog. Generatepress has a modern, unique, and aesthetically pleasing design.
Well, If you are a WordPress user, then you must know that the front end is an important part of a WordPress theme. There are millions of people using this downloaded as a ready-to-use theme. Therefore it is necessary to pay attention to the front end. All the users that are visiting their websites through the browser can surely feel satisfied with this theme. So, if you are really a perfectionist, you can definitely do the same with your own website. You will be able to prevent users from leaving your page by viewing the information in an undesirable way.
Why Choose GeneratePress WordPress Theme:
There are some reasons which you should know before making any choice, but, There are some reasons why you should choose the Generatepress theme.
It Ensures the customer receives the best attention and services possible.
It Promotes the brand reputation and image of business owners.
It Generates publicity to attract more customers; what can be better than this?
More GeneratePress Premium Features
GP Premium
Various optimized designs library.
Easily build a theme with their block editor.
Full access to various available customizations.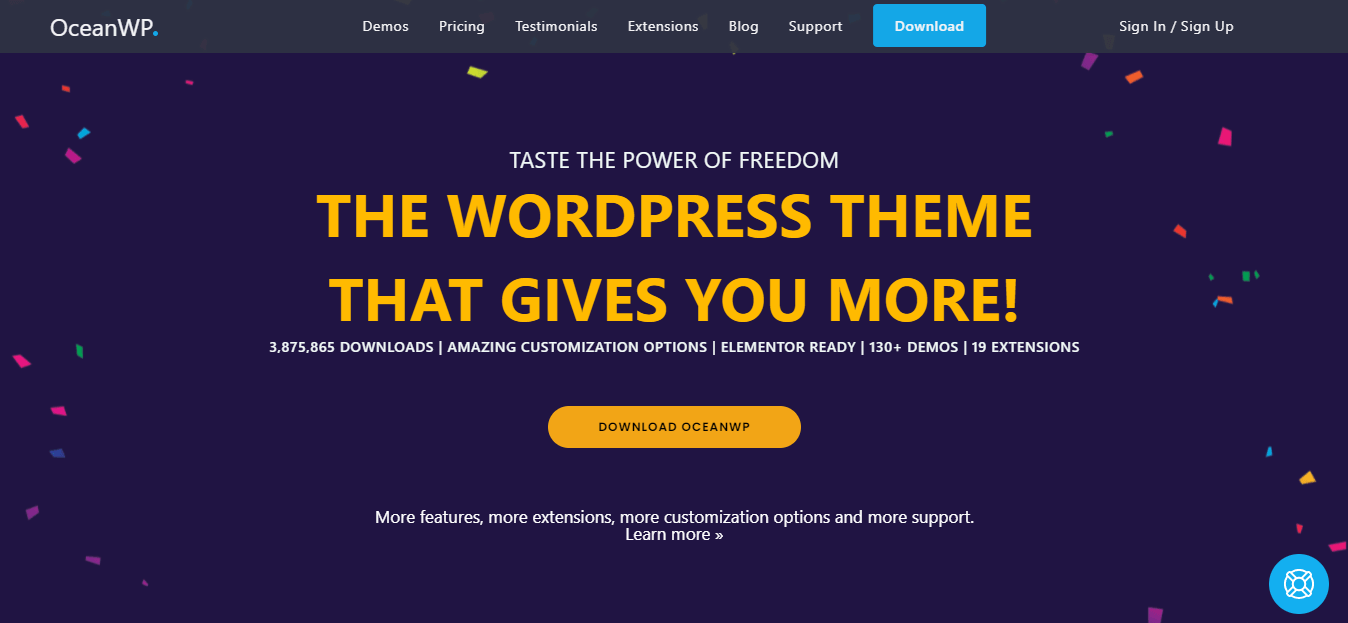 Well, OceanWP is a theme that is absolutely worth trying. OceanWP is one of the best WordPress themes for travel blogs. This is because it has premium layout designs and is SEO integrated. It will also help you save time and money simply because it has some of the best SEO-friendly widgets that you need to have for your travel blog.
One of the best things about OceanWP is that the OceanWP theme has a hotel booking system. This is important as many people will browse through your travel blog. Let them know about your hotel or how they could easily book it. Well, This will surely help you to grow your blog more.
OceanWP is designed for a travel blog with a modern approach. It has all the necessary features that help users expand their sites and include good-quality content. This means you will have to upload a good-quality image because it helps the site rank better for your keywords. Isn't it amazing! It is also a responsive wordpress theme where you can easily change any of the templates. The website's layout will remain the same, but the images will be changed according to the new template. This means your posts will have different looks.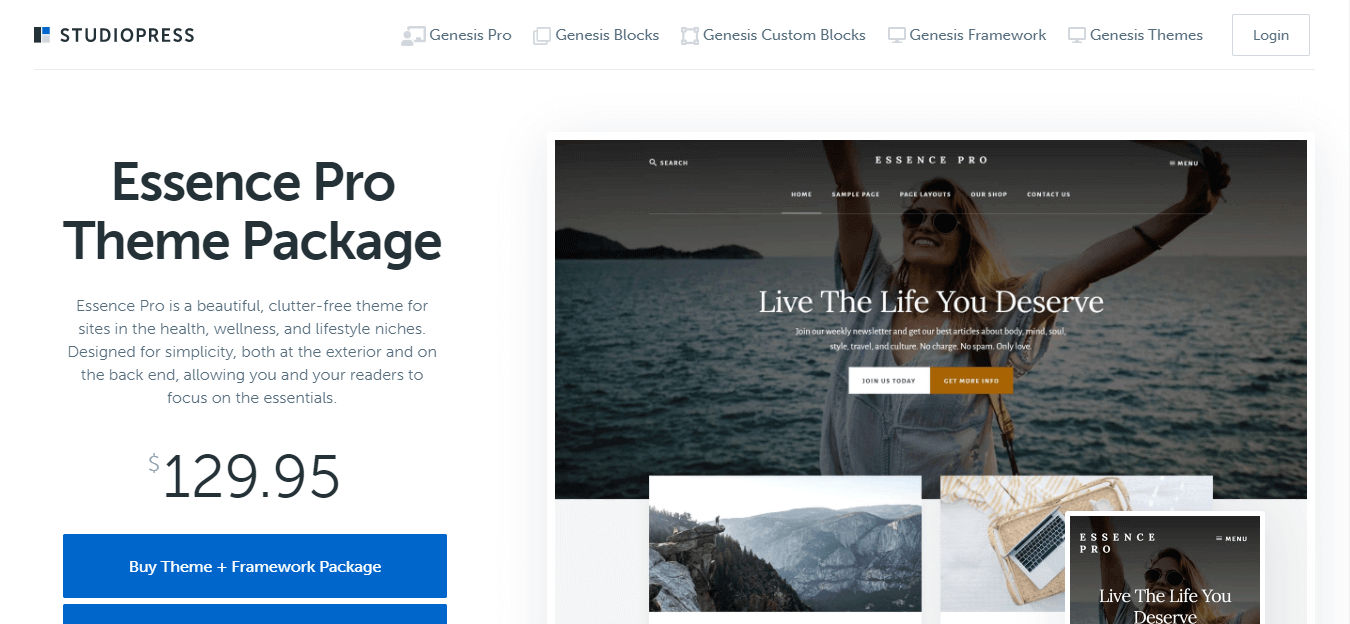 This is a wordpress travel theme that is specifically designed for travel bloggers. It is elegant, beautiful, and stylish. It's responsive and retina-ready. It is optimized for all devices, it is easy to use, and it is quick loading. It does not matter whether you are a travel agency, a travel writer, a blogger, a freelance journalist, a tour guide, or an individual who likes to share her experiences with others, going on a holiday, adventure, etc. This theme will definitely be able to satisfy the needs of most of them.
If you have a travel blog, then Essence Pro is something that you need to build your blog. Take a look at the interface. If you can build your blog, then you can build a very cool blog with Essence. The theme is designed for WordPress users, but you can use it on other platforms. Essence Pro is an excellent theme with a world of possibilities with stylish designs that let your site look awesome on the internet.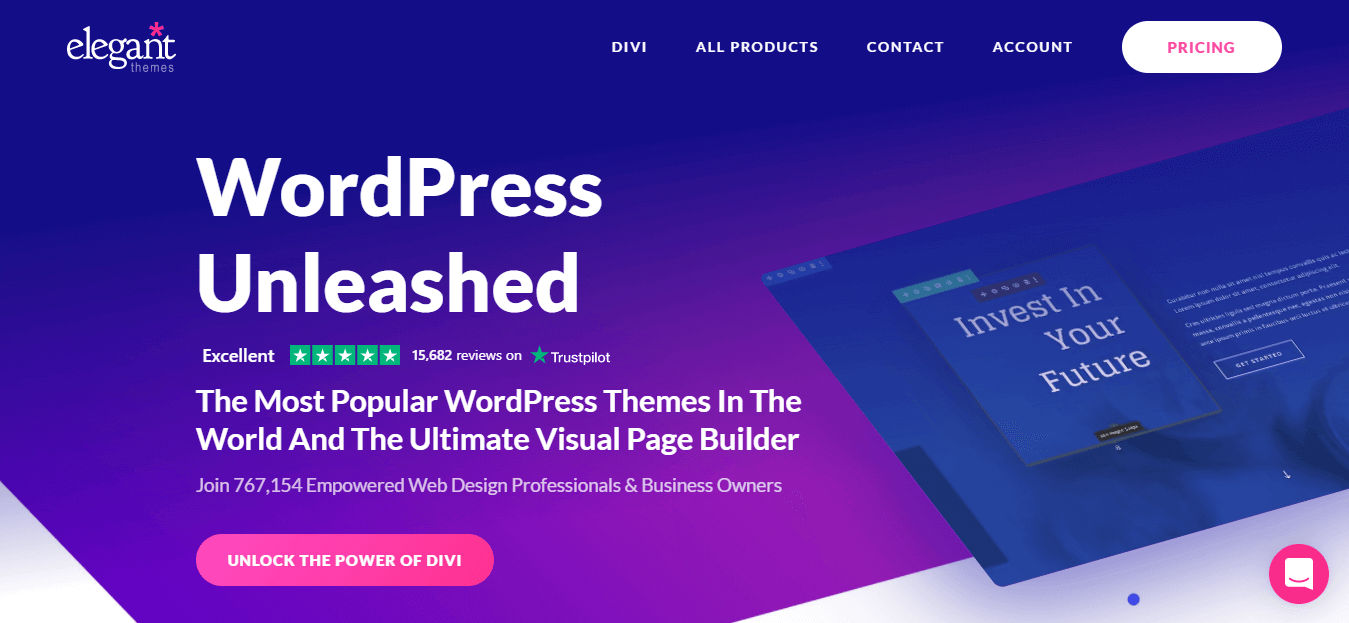 Elegant is a multipurpose, stable, SEO-friendly WordPress theme that's been designed for travel blogs. It is fully responsive and sticks to the basics of what travelers need: plenty of attractive posts and a smooth rear end. Elegant comes with some neat features, such as a luxurious portfolio, custom widgets, and a fully-coded administrative panel.
It's easy to set up and use, and it will give your site the structure and structure it needs to be successful, whether you're attempting to target new travelers or want to boost your blog's existing traffic. It has been built with SEO in mind and can be used to showcase post tags, create a massive travel blog with support for more than fifty languages, and integrate with all the necessary plugins and widgets.
The theme is available in English, French, German, Italian, Polish, Russian, and Spanish. It's compatible with all major content management systems.
Conclusion
Glad to see you here. That means that you have read this whole post. Well, every WordPress theme we have mentioned is amazing in its own way. Whichever you choose would really be very beneficial for you. Don't forget there are tons of options available in the market, but which one is best for you? Only you can decide that!
To make your decision right, we wrote this post, We know there are thousands of newbies out there who are still struggling to create a place on their own, And if we can help them with this post, That would be really great for us as well. Every WordPress theme which we have mentioned is worth trying. We would highly recommend you try them.
We hope that you liked our article and found what you were looking for, Do not forget to share this post with your family and friends so that it can reach the person who needs it most. If you have any queries related to this post, feel free to ask them in the comment section; and yes, do tell us which one you picked.