So your android smartphone storage is all filled up with miscellaneous files? And now you are worried about which miscellaneous file you can delete from your android easily without breaking any app in your phone?
If that's the case, then I am pretty sure that I have solutions for all your current problems. In this guide, we will talk all about the miscellaneous files and also on the method on how to delete miscellaneous files on android smartphones.
What are Miscellaneous Files on Android?
Well, if you are wondering that what are these Misc files in your android device and where do they come from, then let me tell you that these are the files that don't come under any of the categories such as images, videos, applications, media, cache files,  etc., and neither they come under any system files, and that's why they are usually left out in our device as junk.
But still, the only question you have in your mind right now is then how they get into your device at the first place, so these type of files are usually used by various apps which you might have used at some point in your device.
But these files sure cover a lot of space in our android device, so in order to free up some space in your device, it's important to delete these misc files properly.
There are tons of methods you can use to remove these files from your internal storage device, but we will be only discussing the best 3 methods for deleting these miscellaneous files from our android devices. So let's get started.
How to Delete Misc Files on Android
We will be discussing 3 methods of deleting these misc files on android devices, but before that, it's important to backup your device data in case you lose some data while removing miscellaneous files.
Steps to Backup your Android Device
To backup your android phone on google drive:
Go to Settings > System > Backup.


Settings > System > Backup

Click on the toggle button to enable Backup.

Select the Account on which you want to save your backup.
After creating a successful backup of your android device, it is now safe to move ahead to get to know about the miscellaneous files cleaner apps and method which we are going to use for removing.
1. Ccleaner App – Best Miscellaneous Files Cleaner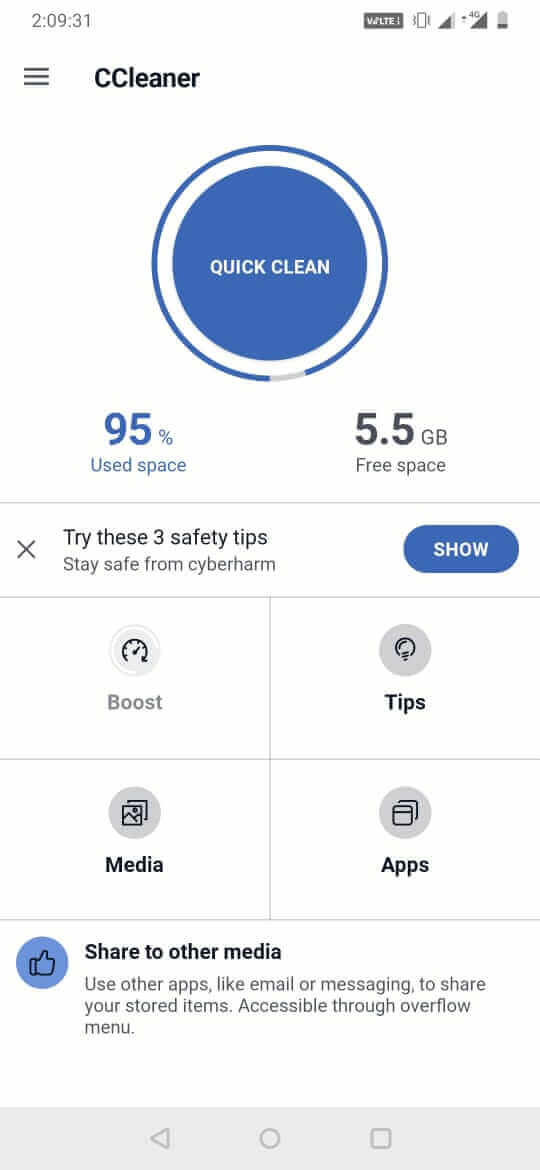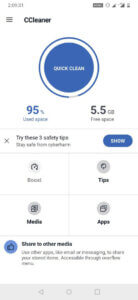 CCleaner is one of the best apps which I recommend, and I use it personally on both my android and windows laptop to frequently remove junk files and to make space in my devices.
CCleaner is counted among one of the best miscellaneous files cleaner apps which you can use to remove any misc files on your android device.
Other than deleting miscellaneous files, it also helps if your mobile is lagging or if you have insufficient space in your storage. It will search for any of the files which are causing problems in your device and helps you to remove them with a click.
Just Download and install CCleaner from the play store and click on the Quick Clean button. It will show your all the junk files, cache, residual files, misc files, etc., which are safe to remove from your device. In addition to that, you can also select the files manually which you want to remove.
Using Ccleaner is safe and will also not harm your installed apps. So you can give it a try to remove miscellaneous files on your android device.
2. Files by Google – Trusted Miscellaneous Files Cleaner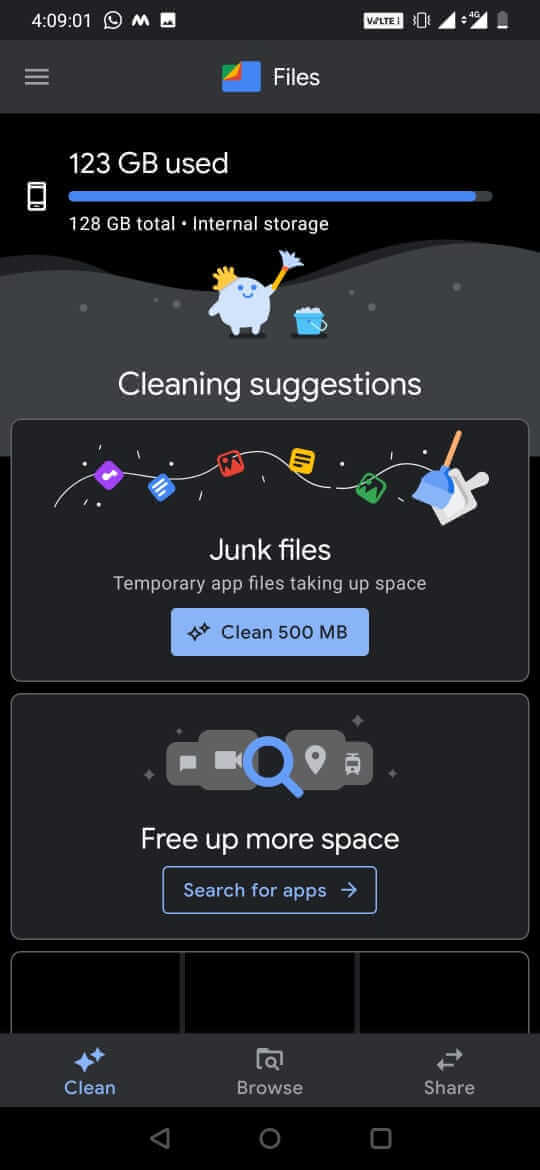 If you don't trust a third-party application, then you can also use the app named Files by Google, which is an official app from Google itself. This app also works on the same concept as any other cleaning app. It will analyze your internal storage and will provide you with all the junk files.
This is one of the trusted apps on the play store, so you can use it without any worry. All you need is to let t analyze all the junk files and then click on the Clean button to remove all the cache files, temporary files, database files, junk miscellaneous files, or any other unwanted files from your android device.
3. Manual Removal – Using Default File Manager
What if your android device's internal storage is completely filled up, and there is no space left for you to install the given apps? Then the only option left for you to it remove files manually. For that, you can use any file manager which is available on your device and look for the misc files which are unwanted, and start to delete misc files manually one by one.
Deleting the miscellaneous files manually is fine until you don't remove them from the folders that are created by any of your apps. That means you can remove all the files which are not in your Android named folder or inside the applications folder, e.g., Whatsapp, Facebook, Messenger, etc.
If you are still confused and thinking about which miscellaneous files can I delete? Then it's not that simple, sometimes removing these might cause problems with your app that is using it, so I will recommend you don't try to do it manually unless you know what you are doing.
Is It Safe To Delete Miscellaneous Files?
No, it's not safe to delete any misc files without knowing their use. If you are wondering what will happen when you delete miscellaneous files without knowing, then the worst possible thing that can happen is that the app which is using it may not work properly.
It is because files with the .misc extension are used to piles up data for the app. This means they store the data for applications that are installed in your android phone, and if you delete any misc files directly, then some part of your data may get lost, such as you may lose WhatsApp chat, documents, etc., or even the complete app might get corrupted.
Final Words
I hope you find it easy to remove junk misc files from your android devices. Let me know in the comment box if you had any difficulty in any steps or you know any best alternative method other than the one I mentioned in this article.