Is your google play services keeps stopping? Don't be afraid. This is quite a common issue faced by android users, and it's an easy fix too. It's quite common to get the error "Unfortunately, Google Play Service Has Stopped" repeatedly, and it is really annoying.
I am sure you must be wondering why this error pops up frequently and why this is even happening with you? All these questions are answered in this guide along with the easy solutions to fix the google play services keeps stopping error.
I am also an android user and trust me, I have faced this issue many times, and I searched a lot for any possible way so that I could get rid of this issue, but unfortunately, none of the fixes that many blogs mentioned worked for me. So I decided to write a complete blog post with the working troubleshooting of this problem.
So today, in this article, we will discuss the possible solutions to get rid of the google play services keeps stopping error.
Without doing any further, let's start with this article.
Why Google Play Services Keep Stopping?
There are several reasons that cause "Unfortunately, google play services has stopped." Generally, it happens when our mobile suddenly switched off due to battery drainage or even due to some software crashing.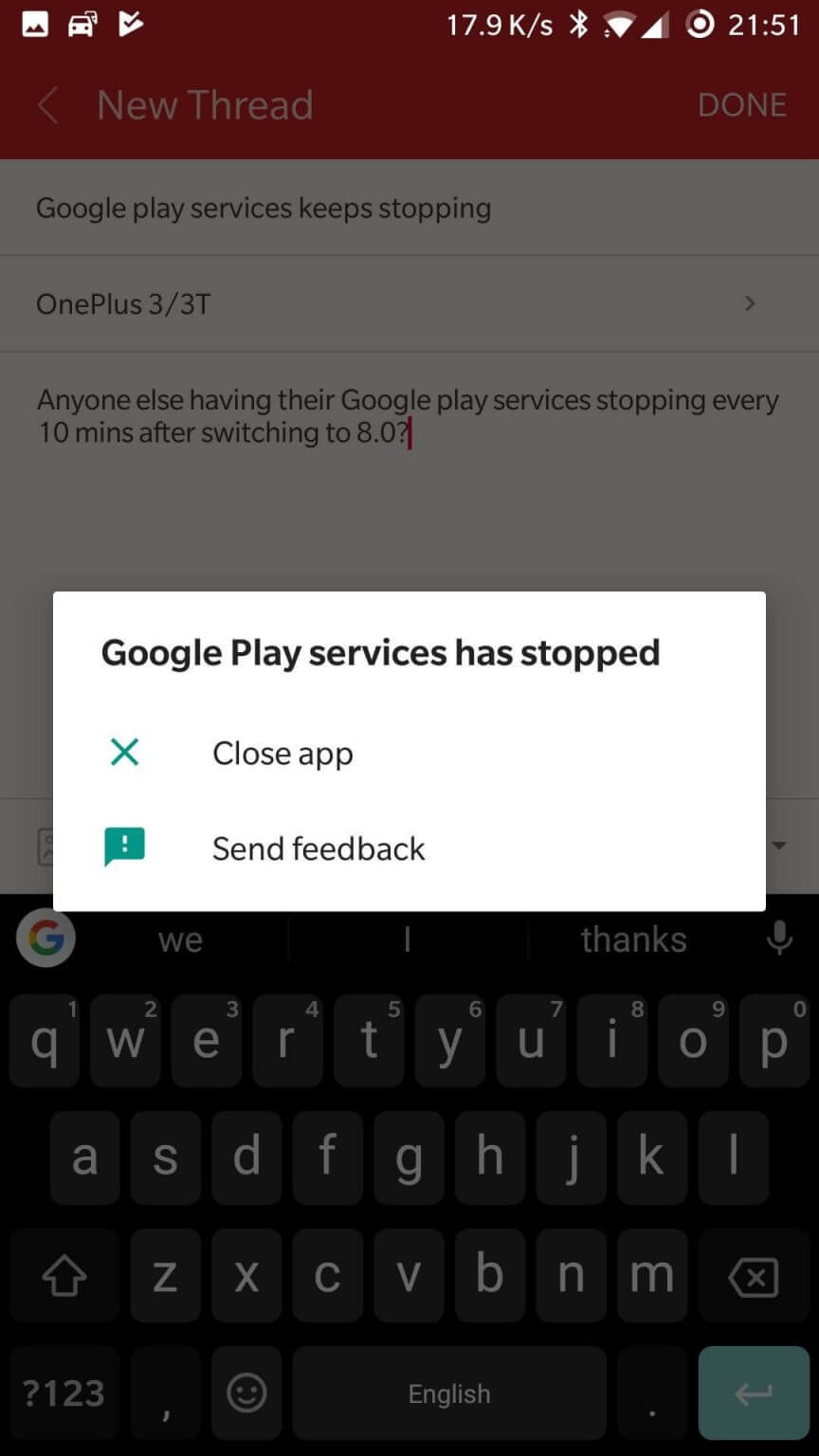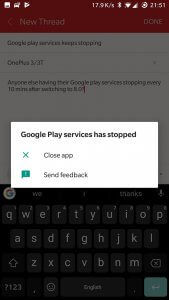 Furthermore, there are also occasions where the android system is experiencing issues, which keeps you from using the Google Play Store normally. In the following part, we share with you several ways to solve this dilemma.
Google Play Services Keeps Stopping? (How to Fix)
So here we are finally with the fixes for solving the error "google play services has stopped," let's quickly troubleshoot it. You need to follow all the steps one by one to fix the issue permanently.
1. Restart the Phone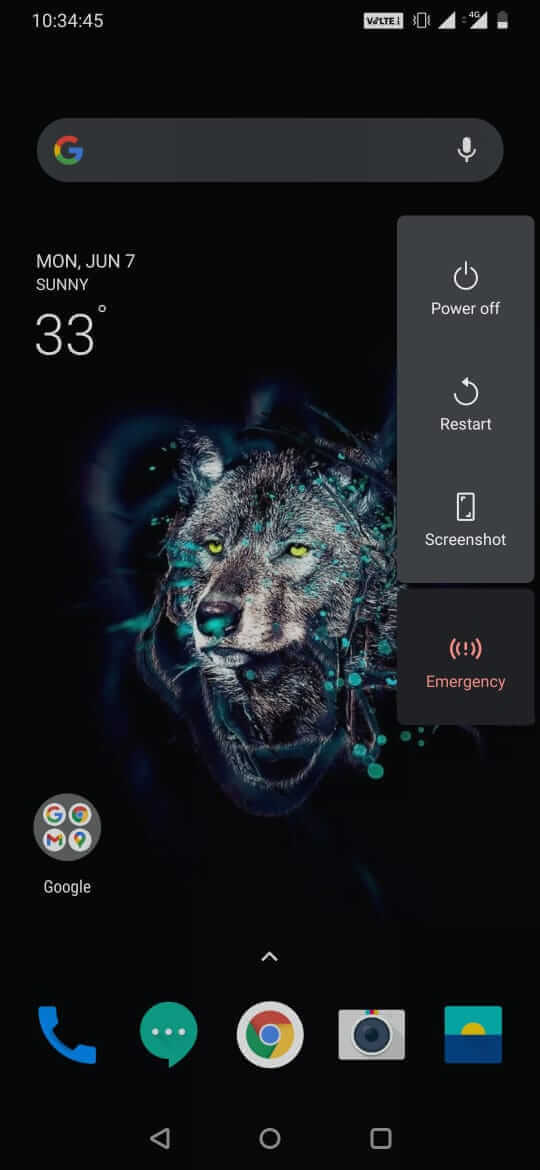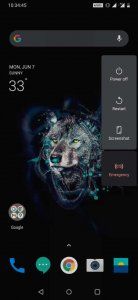 You might be thinking by only restarting my phone, am I really be able to solve this issue? So trust me, this is a straightforward method. Many times your issue is not that big in reality, how big it seems. Who knows, in your case, you will get the result only after trying this. So this method is definitely worth trying.
I will recommend you to try this method but make sure when you power off your mobile, you wait for at least 15 seconds before starting your phone. You could get rid of this issue very easily if this method works for you.
2. Update Google Play Services and Play Store App
Many of us aren't fond of updating apps which we don't use very often. But it is essential to update all the apps whether we use them or not. Otherwise, they start causing problems. Check that if you have the older version of the play store or google play services application and update it, this can be the real cause of the issue you are facing.
It is important to update these apps from time to time and if you don't know how to check if there is any update available, follow the steps mentioned below to check and update them.
Steps to check and update Play Store & Google Play Service applications:
Open the app from the app drawer on your device: find the Google Play Store icon to open it.
At the top right-hand side of the app, there is your image icon. Tap on the image.

There you need to search for the "My Apps & Games" settings, where the list of all the current applications installed on your device will be visible.

You can see which apps need updates and those that are up to date. If you don't want to update all of your apps individually, press the "Update All" button and wait.
It's going to update all applications and services on your device, along with the Play Store & Google Play Services. If you want to update it, please wait a while. You will stay updated with every update of all other applications.
Until every application is updated, please wait. Also, it's always a good idea to restart your mobile device after updating all the applications.
Check if google play services keep stopping, or it is solved. If the error is still there, move to the following troubleshooting.
3. Clear the Cache
Clearing the cache of your google play & google play services app is another easy yet working method to solve your issue. When I faced this issue, I used this method, and trust me, this worked for me. So who knows, this method is going to solve your problem in a few minutes.
The Google Play Services are designed to serve as a framework for the Google Play apps, and it serves as the API between Google and your device, so clear the cache is really a sane idea. To clear out the cache, here is a step-by-step guide that will help.
Open up the "Settings" feature on your phone. You can start by swiping down on the top-right corner and pressing the Gear icon. Or, you can open them directly through the app list.
Now, search for "applications & notifications" on the list.

Searching for "Google Play Services" will then show that the Storage button is visible.

You'll see two buttons now, Clear Cache and Clear Storage. Tap the button to clear the cache. Executing the "clear cache" command will show that the cache display is empty.

One more thing that you need to do is. Select the button that reads " Manage Space," and then click on Clear All data.
When you have completed these two steps, restart your mobile so that the changes will take effect.
Once you have restarted your mobile, you will no longer see any pop-up with the error "Unfortunately, Google Play Service Has Stopped" on your mobile screen. If still, you see the error follow the next fix.
4. Switch to WI-FI from Cellular Data (or Vice-Versa)
If your google play services keeps stopping repeatedly, it also happens due to a network issue. Well, In most cases, it resolves automatically when we switch our network from cellular data to wifi (or vice versa). So it is advisable to try it once.
If you don't have any WI-FI network available, you can also use someone's hotspot network. If the error stops, then keep on that network for some time before switching back to your older network.
Some updates only happen when there is wifi network available. Due to this, such errors sometimes pop up on the screen, so it's better to check once before moving to the more complicated troubleshooting methods.
5. Disable Your Current Google Account
Sometimes we just don't know what the actual cause is and how hard we try. we just don't get rid of that issue. And sometimes, even a little initiative solves the issue, and here you can try that small initiative.
An Android gadget might sometimes fail to enroll the required user account, which could be easily solved by removing and re-adding your account. To do this:
Go to Settings.
Then go to Accounts.

Tap the Google account you desire to remove and click on the button "Remove account". Make sure that you've backed up everything that is stored in sync in order to persist it.

After the account is removed, you need to add your Google account again and check if the google play services keeps stopping or resolved.
If this doesn't solve your issue, try the next troubleshooting.
6. Set the Time and Date
Sometimes your google play services show errors when your mobile's date and time are not right. To solve this, you have to set your mobile's time and date to Automatic instead of setting it manually.
Steps to set Data & Time:
Launch the Settings and select System.

Choose the Date & time from the menu.

If your device is not picking up at the right time, check the Automatic date and time.

Restart your device.
Check if the error still persists. If it still pops up, then try the next method.
7. Revert to Older Version of Google Play & Google Play Services
Rolling back to the default old version of both these apps and again updating them to the latest versions also helps to solve this issue.
Go to Settings > Apps & notifications > Tap on the main menu at the top-right corner > Choose "All" > Download Manager > Disable Google Play Services & Play Store > Again Enable Both Apps.
After you enable both the apps again after disabling them, they will be rolled back to their default older versions. Now open the google play store, select your email account to log in, and update them again.
This will definitely solve your issue, but if this even doesn't work, resetting your device is the last option left. Follow the next troubleshooting method to reset your device.
8. Factory Reset Your Device
If none of the methods mentioned above works for you yet, then it's time to reset your device. Resetting the device will solve any of the issues in your mobile, but before resetting it, do not forget to backup all the data.
Whenever I encounter any issue with my mobile phone and basic troubleshooting doesn't help, all I do is reset my phone. So if none of the mentioned methods worked for you, then it is definitely worth a try. Factory reset will solve any kind of mobile issues.
Well, Just in case you don't know, by doing this, you will lose your mobile's data and apps, so I recommend you backup your android before doing this.
To reset your device, plug it into a power source and then take the following actions:
Go to Settings
Tap System > Advanced > Reset options.
Choose Erase all data (factory reset).
Tap Erase everything from the next menu.
Follow the steps to configure your device.
Frequently Asked Questions (FAQs)
How often does google play services keeps stopping issue occur?
There is no particular time to know this, but usually, you will face this issue at least once. It basically depends upon you when you don't keep your phone up to date, use too many junk apps, or doesn't care to set the date and time properly.
Which is the most effective method to solve the error of google play services keeps stopping?
Reverting google play services & the play store app to their default version and re-updating them is one of the effective and most working methods that help users struggling with the error google play services keeps stopping. Other than that, resetting the device is one of the preferred methods for those who don't have time to try and struggle with all the troubleshooting methods.
What causes the error google play services keeps stopping repeatedly? 
This is quite a common issue. It can happen due to faulty cache or data and even when mobile get shutdown during some ongoing process or update. Other than sometimes outdated apps also cause this issue.
Wrapping up
Glad to see you at the end of the post. It means that you finally read our whole article. Solving the google play services keeps stopping error can be really frustrating, and if you don't get the right fix at the right time, then it can be more frustrating than it already is. Considering this fact in my mind, I researched some fixes, tried on my own, and then wrote all fixes right here.
Every fix that I have mentioned is effective and very easy, and yes, not any fix is time-consuming, and after all, if you can really get rid of that issue, then I don't think five minutes are a lot to ask. All you have to do is just try those methods which I have mentioned, and I am sure that you will surely get rid of your problem.
I hope that you liked this article and it helped you solve your issue. Do not forget to share this article with your family and friends so that this post can reach those who really need this. Please do tell us that you which of the method really worked to solve your issue. And do tell us that which method you personally liked the most. If you have any queries related to this post, then you can comment that down, we will get to you ASAP!