Are you an Oppo smartphone enthusiast looking for a perfect gaming companion for your mobile? Or did you accidentally delete or remove the Game Space application on your Oppo Device? Worry not, as you have come to just the right place!
Say goodbye to worries about restoring Game Space on your Oppo device, as we have covered you. Game Space application is undoubtedly a gamer's best friend. It allows you to silence notifications and adjust brightness, power, and more during gaming sessions.
However, some users have reported that new-generation Oppo phones don't come with Game Space pre-installed. On the other hand, some users lost access to the Game Space application after an update.
With the help of this article, don't let that get in the way of your gaming experience. Let's dive into restoring Oppo Game Space and ensure yourself an enjoyable gaming session!
What Is Game Space?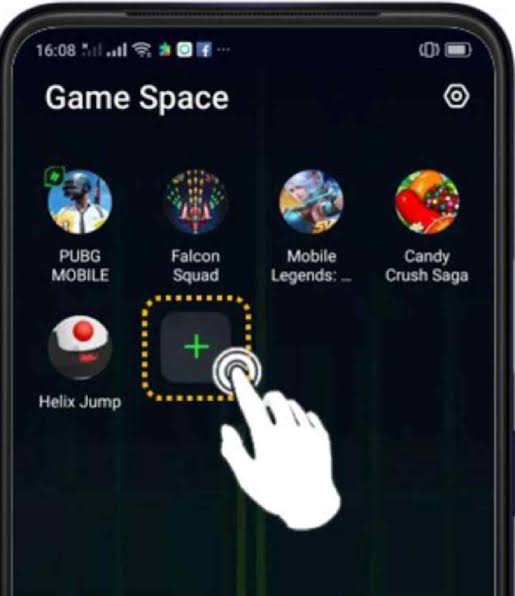 Oppo Game Space is a multi-featured android application designed exclusively for Oppo devices. If you are a gamer who doesn't want to be interrupted by annoying ads or notifications, Game Space is a one-stop solution for you.
At its core, Game Space allows you to tweak almost every available setting to enhance your gaming experience. Whether boosting the graphics or CPU performance or muting notifications, you can rely on Game Space without a hiccup!
Not to mention its extensive game library featuring millions of highly-rated games of every genre. Its user-friendly interface helps you to access all its features with ease. The vibrant and intuitive theme ensures that you find everything you are looking for right on the app's homepage.
Features of Game Space
Are you someone who considers the features of an app before downloading it? Well, if you are one of them, let us present the key features of Game Space. Get ready to discover what makes Game Space stand out from the rest.
1. Compatibility
One of the most outstanding features of Game Space is its compatibility. No matter which device you own, all you need is an android Oppo device with android version 5.0 and above. Thus, even if you have an older Oppo device, Game Space will provide you with a seamless gaming experience without any issues.
Moreover, you can also utilize this app on your Oppo Tablet and enjoy an immersive gaming experience on a bigger screen.
2. Game Library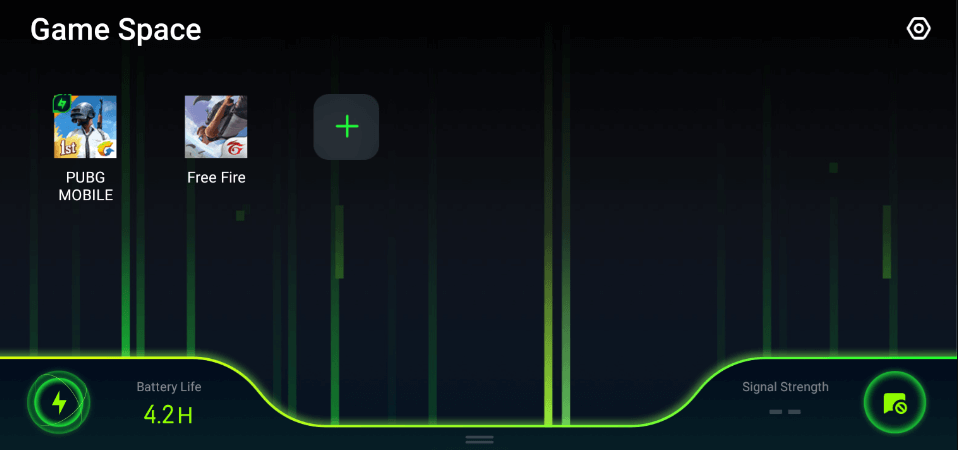 Step into the world of exciting games with Oppo Game Space. On the app's homepage, you will be greeted with an endless library of diverse games. Thus, you can explore new games with captivating gameplay and stunning graphics.
On top of that, you can also view reviews, ratings, and the expert gamer column to know more about your desired game.
3. Enhances Performance
Another stand-out feature of the Game Space app is its capability to boost your Oppo device's performance. Therefore, it allows you to enjoy graphic-intensive games on your smartphone. Further, it automatically optimizes the game's settings according to your device's hardware.
Moreover, Game Space optimizes RAM to elevate your gaming experience to a whole new level.
4. Vast Support
Unlike conventional gaming apps, Game Space boasts a compact size of 58MB. Therefore, you won't have to worry about storage anymore. Not to mention its compatibility with several other popular brands.
Game Space is the perfect solution for gaming enthusiasts everywhere.
5. Uninterrupted Gaming Sessions
Another key highlight of Game Space is its call and SMS notification manager. If you are enjoying an intense gaming round, annoying pop-ups of ads, notifications, and SMS might tamper with your gaming experience.
Therefore, Game Space allows you to mute and manage notifications while playing your favorite game, giving you a smooth and uninterrupted gaming experience.
How To Restore Game Space on Your Smartphone in 2023?
Numerous solutions are available for restoring Game Space on your Oppo device, but only a few are safe and reliable. Fear not; the solutions we have covered are carefully evaluated and are highly effective.
Follow our guide to enjoy your beloved Game Space back in no time!
1. Troubleshooting
Before taking any drastic measures, we recommend you ensure this is not a temporary issue by following these steps.
Recheck your home screen and folders for Game Space
Check your hidden applications
Restart your device
If there is a temporary glitch, then restarting is of great use.
2. Restore the Game Space Shortcut
Occasionally, the Game Space application automatically gets removed from the home screen and app drawer, a much-reported bug. However, the app still resides within the settings of your device.
This is a common bug that Oppo users with ColorOS 5.2 or ColorOS 6.0 face.
Follow these steps to fix the issue:
Launch settings on your device
Navigate to Game Space
Tap on Home Screen Shortcut
Select Game Space on Homescreen
By now, you must be able to reaccess Game Space from your home screen. We recommend you turn off the disable Game Space on Home Screen setting to ensure the problem doesn't persist.
If you are still facing issues, check out our following solution.
3. Clear Game Space Cache
If the above steps don't help, you should try clearing the Game Space app cache. Many users have found this helpful solution, as it eliminates bugs and glitches accounting for the issue. To do so, follow these steps.
1. For ColorOS 5.2 to 6.1
Launch settings on your device
Select App Management
Scroll the App list and tap on Game Space
Select Storage Usage
Click on Clear Data and Clear Cache
2. For ColorOS 7.0 and later
Launch settings on your device
Navigate to App Management
Tap on Show System Process
Scroll and tap on Game Space
Select Storage Usage
Tap on Clear Data and Clear Cache
By doing so, you will have to reconfigure your game settings and other data. If still, the problem persists, check out the following solution.
4. Set Oppo Launcher as Default
Another prevalent cause of the disappearance of Game Space is installing a third-party launcher. Regrettably, even upon removing the launcher, you might not be able to access Game Space.
Therefore, follow these steps to roll back to the default launcher on your Oppo device.
Launch settings on your smartphone
Tap on App management
Select home screen
Choose Oppo Launcher as the default launcher
This will set Oppo Launcher as the default one! Further, if that is the reason, you will see Game Space.
5. Unhide Game Space
The app encryption feature provides commendable security. Moreover, it enhances your device's privacy. If you have hidden Game space intentionally or accidentally and now finding it challenging to unhide, follow these quick steps.
Launch settings on your device
Tap on security
Select App encryption/ App lock
Enter your device's password
Select Game Space
Turn off the Hide Home Screen Icon option
If that also doesn't help, try out the following solution.
6. Redownload Game Space
If you have deleted Game Space and regret it, Worry not, as you can still download it. For that, you will have to download Game Space from Playstore. With over one million downloads, Game Space has become the go-to app for every gamer.
Now, you can reaccess Game Space from your home screen! However, if none of the above-listed solutions workaround for you, the following one will!
7. Factory Reset
A factory reset is one of the most effective ways to restore Game Space on your device. This will reset your device to its original factory settings and remove bugs and glitches caused by installing third-party apps. You can restore Game Space after factory resetting your Oppo device from a backup.
However, before you proceed, backup or store all your data to prevent data loss.
Follow these steps to do so.
Launch settings on your device
Select Additional Settings
Tap on Backup and Reset
Select Reset to Factory Settings
Now, you will have two options: Reset System Settings only and Erase All Data. We recommend you reset the system settings first, as it won't delete your data. Further, you can choose to Erase all Data as a last resort.
Once your device is reset to its factory settings, you can reaccess Game Space. If you are still unable to access Game Space, then you must contact Oppo Customer Care.
8. Contact Oppo Customer Care
If all your endeavors prove futile in restoring Oppo Game Space, do not despair. Instead, you can contact Oppo Customer care by the following means:
Mail the issue to hello@oppo.com
Visit the Oppo Support Page
Enter your device's model number, your name, phone number, IMEI number, and Email ID.
Share your issues in the question box
Verify the code sent to your Email ID
Select I have read and agreed with User Agreement & Privacy Policy. And I have agreed to have my personal data processed by OPPO Support.
Submit the form
Wait for 2-3 business days to get a response from Oppo customer care. You can also contact them on their social media handles on Facebook, Instagram, and Twitter.
Frequently Asked Questions
Q.1 Is Game Space safe?
Oppo ensures that Game Space doesn't share your personal data with third parties. On top of that, your data gets encrypted in transit.
Moreover, consistent security patches and updates further improve Game Space's security. Therefore, you can rely on Game Space without worrying about data breaches and viruses.
Q.2 Can I customize my game library on Game Space?
Short answer, yes! If you are a hardcore gamer, you must have many games on your device. Navigating your favorite ones can be tedious and annoying.
Therefore, Game Space allows you to customize your game library and list games per your requirement. On top of that, it also provides you with data like GPU performance and CPU performance levels.
Q.3 How many gaming modes does Game Space offer?
You can choose from low-power, balanced, and competitive modes per your requirement. The low-power mode is ideal for gaming while traveling or playing light games. Whereas balanced mode provides a smooth gaming experience without much battery drain.
The competitive mode gives you an upper edge by boosting your device's hardware capabilities. However, it might drain your battery faster.
Q.4 Does Game Space reduce in-game ping?
While playing Battle Royal or competitive online games, ping or latency plays a crucial role in in-game performance. You can turn on the smart dual-channel network option in the Game Space's settings.
It allows you to utilize your WIFI and mobile data simultaneously, resulting in faster internet speeds and reduced ping.
Q.5 What does the Game Space library offer?
Similar to the Google Play Store and Apple's App Store, Game Space allows you to download millions of games on your device. On top of that, its trending section features the latest trending games, keeping you updated with the gaming community.
Q.6 What is Game Space's gaming assistant?
The Game Space gaming assistant is an overlay showcasing your gaming notifications. Thus, you won't have to minimize your game to view the notifications. Moreover, it allows you to change the Game settings without opening the Game Space app.
The Game Space gaming assistant allows you to manage everything in one place, be it incoming calls, alarms, quick settings, or gestures.
Conclusion
Game Space is a must-have app for all Oppo smartphone gamers. Its extensive game library, compatibility with multiple Oppo devices, performance-boosting capabilities, and compact size offers everything a gamer could ask for.
If you're facing issues with restoring Game Space, you can follow our simple troubleshooting guide that includes checking the home screen and restarting the device. Further, you can try restoring the Game Space shortcut and clearing the app cache.
Lastly, you can factory reset your device and restore your Game Space with a backup. You can also contact Oppo Customer care for further support. Usually, they reply within 2-3 business days.
In all, Game Space is a one-stop solution for every gamer. You can even join communities and make friends within the Game Space app. To restore Game Space on your device, follow the instructions and links within this guide.
If you found this guide helpful, share your thoughts in the comment section below!
Happy gaming !!