If you are fed up and now want to switch to a different rewards program and no longer wish to use the app, then this article will help you with the process of deleting your Fetch Rewards account step by step.
In today's digital age, there is an app for almost everything, and when it comes to saving money while grocery shopping, Fetch Rewards has become a game changer. Fetch Rewards is a popular mobile app that allows users to earn rewards and cashback price scanning receives and purchasing products from participating brands.
While the app offers many benefits, there may be various reasons why you might want to delete the Fetch Rewards account. Whether you are concerned about privacy, exploring other rewards programs, or no longer find the app useful, the process of deleting your Fetch Rewards account is a straightforward one.
What is Fetch Rewards?
Fetch Rewards is a mobile app available for both Android and iOS devices. It is designed to revolutionize the way people shop for groceries by turning receipts into valuable rewards. Unlike traditional coupon clipping or cashback methods, Fetch rewards simplify the process by allowing users to earn points on everyday purchases and redeem them for gift cards, discounts, or other rewards.
Preparing to Delete Your Account
Before you proceed with deleting your Fetch Rewards account, there are a few important steps to take:
1. Check your rewards balance: Make sure to redeem any rewards you have accumulated in your Fetch Rewards account. Once you delete your account, you will lose access to any unredeemed rewards.
2. Review linked accounts: Check if you have linked your Fetch rewards account to any other services and accounts, such as social media profiles. If so, consider unlinking them to avoid any unintended consequences.
3. Backup important receipts: If you have important receipts stored in the app, consider taking screenshots or saving them elsewhere, as you won't be able to retrieve them after accounting deletion.
Deleting Your Fetch Rewards Account
1. Deleting the account using the Mobile app
Open the Fetch Rewards app on your mobile device. Login to your account if you are not already logged in.
Tap on the three horizontal lines in the upper left corner to open the menu.
Once the menu appears on the screen, scroll it down select the "Settings" option, and tap on it.

In the Settings menu, tap on the "Account" option, scroll down, and then you will find the "Delete Account" option.
Follow the on-screen instructions to confirm your decision and delete your account.
That's it! It's deleted.
2. Deleting the account using the Website
Visit the Fetch Rewards website (https://fetch.com/) on a web browser. Login to your Fetch Rewards account if you are not logged in.
Click on your profile icon in the top right corner, and select "Settings" from the drop-down menu.
In the Settings page, find the "Delete Account" option. Follow the onscreen instructions to confirm your decision and delete your account.
Post-Account Deletion Considerations
After successfully deleting your Fetch Rewards account, there are a few additional steps you may want to take:
If you have linked your Fetch Rewards account to your email address, consider revoking access to the app from your email account's settings.
Delete the Fetch Rewards app from all of your devices to ensure that you no longer have access to it.
If you have concerns about the data collected by battery Fetch Rewards, you can reach out to their customer support to inquire about the deletion of your data from their servers.
Why Delete Your Fetch Rewards Account?
Knowing all the benefits of the Fetch Rewards Account, there could be some reasons that a user wants to delete the account on the Fetch Rewards app. Let us see some of them:
If you have concerns about your personal information or data privacy, you may decide to delete your Fetch Rewards account to ensure that your data is no longer accessible through the app.
You might be exploring other rewards programs that better suit your needs or preferences, and deleting your Fetch Rewards account is a step in that direction.
If you have stopped using the Fetch Rewards app and no longer find it beneficial, deleting your account can help you declutter your digital presence.
How Does Fetch Rewards Work?
Here we will explore the inner workings of Fetch Rewards and explore how this innovative app can help you turn everyday shopping into valuable rewards.
1. Download and Installation
To get started with Fetch Rewards, you need to download and install the app from the device's app store. It is available for both Android and IOS devices. Once installed, create an account by providing some basic information.
2. Receipt Scanning
Fetch rewards primary functions through receipt scanning. After signing in, open the app and click on the "Scan" button. Use your device's camera to take a clear photo of your receipt or digital receipt from your recent grocery shopping trip. Ensure that the entire receipt is visible in the photo, and the text is legible.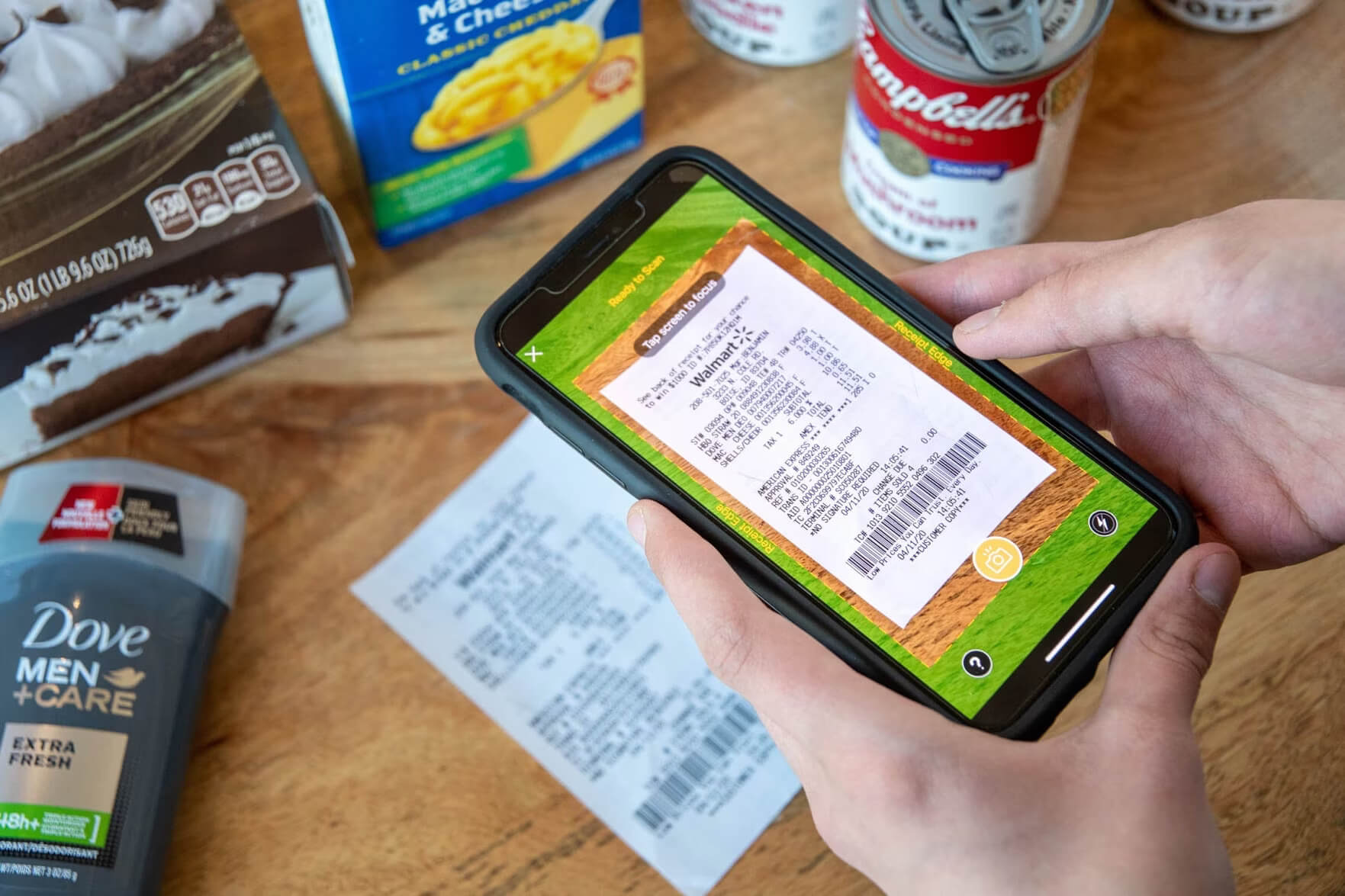 3. Receipt Analysis
Behind the scenes, Fetch Rewards employs Optical Character Recognition (OCR) Technology to analyze the information on your receipts. This technology reads and interprets the details of your purchase, including the items you bought and their prices.
4. Earning points
Based on the products you have purchased, Fetch Rewards awards you points. The number of points you earn varies depending on the items and promotions available. Certain brands or products may offer higher point values, and the app will notify you of any special offers that can boost your earnings.
5. Review and Confirmation
Before confirming review the items and points earned on the receipt to ensure accuracy. Once you are satisfied, click the "Confirm" button to submit the receipt. Fetch rewards will then credit your account with earned points.
6. Redemption Option
As you accumulate points by scanning receipts, you can redeem them for a variety of rewards. Fetch rewards offer a wide range of redemption options catering to diverse preferences. These options include gift cards for popular retailers, restaurants, and online stores. Additionally, you can choose to redeem your points for cashback via PayPal, providing you with real money.
7. Referral Program
Fetch Rewards features a referral program designed to encourage users to invite friends and family. When someone signs up using your referral code and scans their first receipt, both you and the new rich user receive bonus points as a reward.
8. Special Offers and Promotions
Fetch Rewards regularly updates its app with special offers and promotions. These promotions can include bonus points for purchasing specific products, or brands or participating in certain activities.
9. Account management
Within the app, you can easily manage your account. This includes tracking your point balance, viewing your transaction history, and adjusting your account settings to suit your preferences.
10. Receipt Storage
Fetch Rewards also serves as a digital receipt organizer beyond earning rewards. You can use the app to store and organize your receipts digitally. This feature proves convenient for future reference, returns, or warranty claims.
Why To Use Fetch Rewards?
Fetch Rewards is an app that has become an invaluable tool for savvy consumers and has gained popularity for good reason. If you are wondering why you should use Fetch Rewards. This article will highlight the compelling benefits that make it a must-have app for anyone looking to save money on their grocery shopping and turn everyday purchases into rewards.
1. Effortless Saving
Fetch Rewards simplifies the process of saving money by eliminating the need for paper coupons, promo codes, or complicated cashback schemes. All you need to do is snap a photo of your grocery receipt, and the app takes care of the rest. It's a hassle-free way to save without the need for extensive planning or effort.
2. Broad Retailer Network
Fetch Rewards works with a vast network of retailers, making it accessible to users across the United States. Whether you shop at a major supermarket chain, a local grocery store, or a convenience store, chances are your receipts will qualify. This plot coverage ensures that you can earn rewards on your everyday purchases.
3. Diverse Redemption Options
One of the standout features of Fetch Rewards is its wide range of redemption options. You can choose from various rewards, including gift cards for popular retailers, restaurants, and online stores. Additionally, you have the flexibility to redeem your points for cashback via PayPal, providing you with real money that can be used however you like.
4. No Purchase Requirements
Unlike some rewards programs that require users to make specific purchases or meet certain criteria, Fetch Rewards rewards your regular grocery shopping. There are no restrictions on the products or brands you can buy, making it a flexible and inclusive platform for all shoppers.
5. Community and Engagement
Fetch Rewards fosters a sense of community through its referral program by inviting friends and family to join. You not only help them to save but also earn bonus points for yourself. It's a win-win situation that encourages users to share the benefits of the app with their loved ones.
Frequently Asked Questions
Q1. What happens to my reward points if I delete the account without redeeming them?
Any unredeemed reward points you had in your Fetch Rewards account may be forfeited after account deletion. It is important to redeem the points before deleting your account.
Q2. Can I reactivate my Fetch Rewards account?
Fetch Rewards may have a reactivation process if you change your mind in the future. Contact customer support for assistance with reactivating your account.
Q3. How long does it take for my account to be deleted?
The account deletion process should be relatively quick, but the timeline can vary. After confirming your account deletion, you may no longer have access to the app.
Conclusion
Deleting your Fetch Rewards account is a straightforward process, but it is essential to prepare by redeeming any rewards and unlinking any connected accounts. Remember that once your account is related, it may be challenging to recover any unredeemed reports or data. Always ensure that deleting your account aligns with your current needs and preferences.