If you're looking for the best image CDN service to optimize images on your website and reduce the load of images from your server, you've come to the right place. Image CDN or image hosting service helps to reduce the loading time of your website. They achieve this by optimizing and delivering images to your visitor through the nearest server possible based on their geographic location.
There are several top-notch image CDN services available, with options ranging from free to paid. Among them, many of the CDNs also offer features to directly compress and resize images before serving them on your website, which helps in speeding up your website loading.
For bloggers or website owners, an image CDN isn't just beneficial, it's essential. Speed is a vital part of ranking your website in Google SERP and image CDN is one of the core requirements if you're following image SEO to rank your website. If you want to stay competitive, it's important to have an Image CDN plugin installed and activated on your website.
If you're a blogger then you might know that it's essential to have an Image CDN plugin installed and activated on your website if you want to rank among your competition and this is because speed is one of the vital parts of ranking your website in Google SERP. (I've also written a more in-depth article on why an image CDN is essential in my image SEO guide, so if you want more information on this topic then you can read it.)
Even to optimize my own website speed and improve its ranking in Google SERP, I'm using Bunny as my go-to image CDN provider. It has been more than two years since I shifted to Bunny as my reliable image CDN service. It only took a couple of minutes to implement it on my website.
And so in order to help you identify the best image CDN service, I've curated a list of the top 16 best image CDN services. This selection has been made considering all the critical factors that a website owner should take into account when making their choice of an image CDN service.
What is Image CDN
Image CDN, also known as Image Content Delivery Network is a type of hosting that is superficially designed to host, process, and serve images. The fundamental role behind any CDN service is to provide the content from the server that is geographically closest to the user. This reduces latency, ensuring that images load quickly and efficiently, which can significantly impact the load times of a website, thereby providing a smooth user experience.
The importance of an image CDN has grown significantly recently, as people have become aware that Google Core Web Vitals are crucial for ranking in Google SERP, and image optimization is one of the key ways to optimize a website. This is due to the fact that as a website becomes more image-heavy, the load time potentially increases, negatively affecting the user experience. Therefore, an image CDN is necessary to ensure the faster delivery of image files and maintain optimal website performance.
Nowadays, several image CDNs not only serve the images but also offer various other functionalities such as image optimization, resizing, transformation, etc. This includes reducing image size without compromising image quality (lossless image compression), changing image formats, and even manipulating images (crop, resize, adding text), providing any image format making them an essential tool for any web owner.
Key features of Image CDN typically include:
Distributed Delivery: The CDN has servers located globally to deliver the images to users from the nearest server. This reduces latency and ensures a faster and smoother user experience.
Caching: This feature allows the CDN to store copies of images so they can be delivered quickly to users without needing to retrieve them from the original source every time.
Image Optimization: Image CDNs can dynamically optimize images to reduce file size without sacrificing quality. This helps in the quicker loading of images.
Image Transformation: This feature allows for on-the-fly image manipulation such as resizing, cropping, and format changing, making it easier to manage images.
Best Image CDN Providers of 2023
Here's the list I was just talking about all the best image CDN providers that I personally or my subordinates used and tested on several websites. While creating this list we considered several factors in mind such as speed, image optimization, response time, quality, uptime, easy integration, etc.
So let's start with our first pick and that is:
Bunny (formally known as BunnyCDN) is one of my personal favorite image CDN which offers extreme and reliable services that too at an affordable price. So if you are looking for a premium image CDN that won't cost much but provides all the amazing features to provide you the greater experience of using a CDN, then Bunny is your CDN.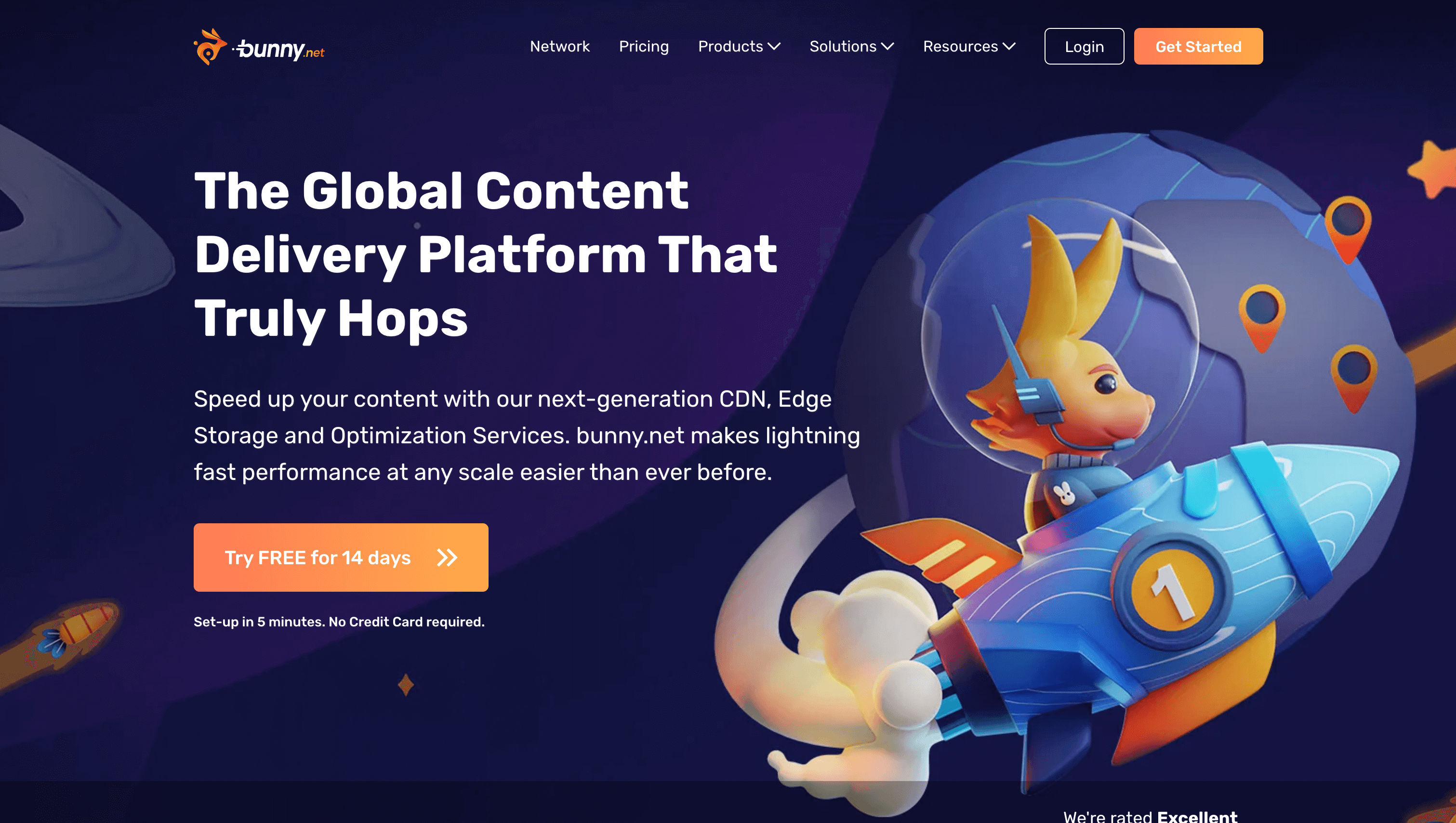 Bunny CDN is one of the best image CDNs I have ever encountered. They provide you with an image CDN service and a complete CDN solution for your website. They also have their own image processing API, which offers real-time image optimization, resizes, crop, etc., with a drastic increase in speed loading.
Bunny provides you with the lightning-fast best image CDN experience with an average of 24 ms global latency. As of writing this article, Bunny has over 121 Edge Locations using NVMe SSD around the globe having 80 Tbps+ of Network Capacity. It also offers 24×7 support for its users and an extensive knowledge base to deal with any issues in setting up your CDN.
Bunny CDN provides HTTP/2, Brotli, and GZip compression to speed up your website and image optimization to serve your image efficiently on your website. You can also add your own custom domain to serve images on your website via CDN.
If you are looking for a cheap image CDN that can help you save money and provide you with all the premium features, then there is no other image CDN service better than Bunny. It is definitely worth a try. One more thing that I like about this CDN is that there are no monthly fees involved, instead they work on the pay-as-you-go pricing model.
As I already mentioned above, I am also using Bunny CDN on my website for serving images, JS, and CSS on my website just because I know it's the best one out there. However, don't take my word for it, you can try their service on your own and check it yourself. They have their own 14-day free trial without any credit card, so you can try it before buying.
ImageKit is one of the URL-based real-time best image CDN services that provides real-time image optimization and transformation on the go. ImageKit provides options to crop, resize, or transform your image by using the URL parameter.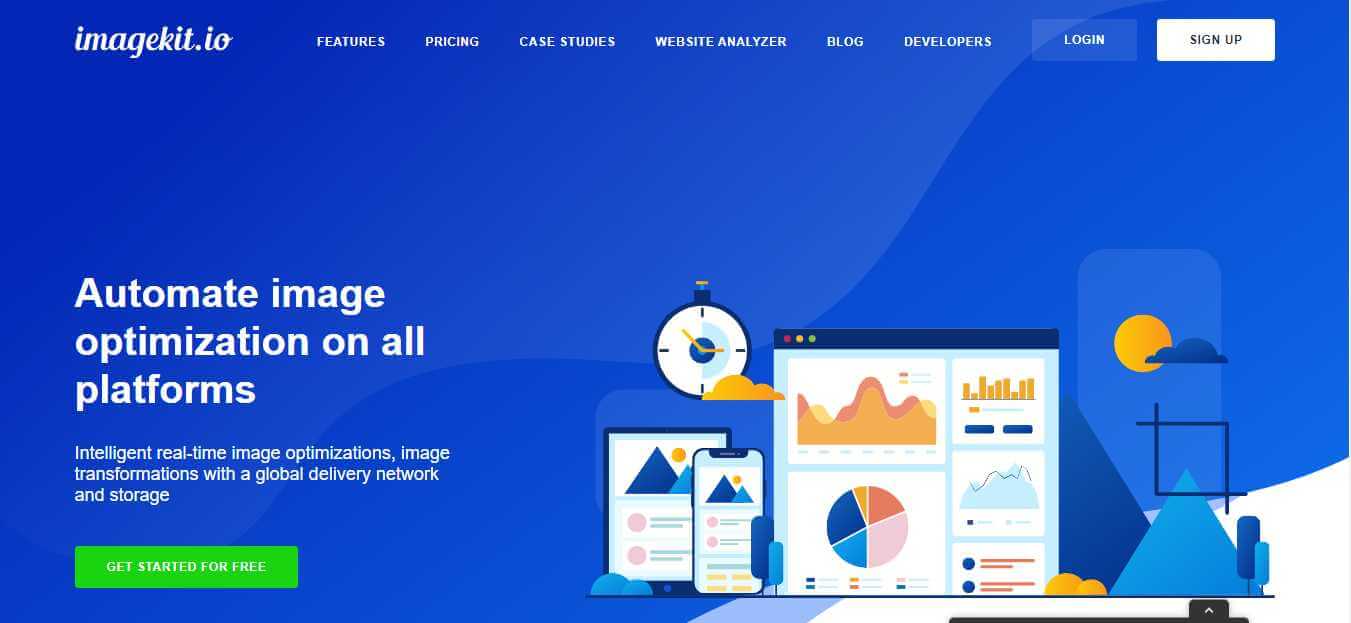 It offers the optimization of the images without losing the image quality and without using any third-party tools to reduce the image size, making it the best image CDN service. In addition, ImageKit only focuses on the CDN for images, providing all the features required for it to be the best image CDN.
ImageKit is just a click setup on various blogging platforms like WordPress. And it will take care of the rest. The ImageKit Free plan is worth trying. You can monitor the data in real-time from the ImageKit dashboard.
Uploadcare, just like Bunny CDN, is a bi-directional CDN claiming to use very powerful image optimization algorithms.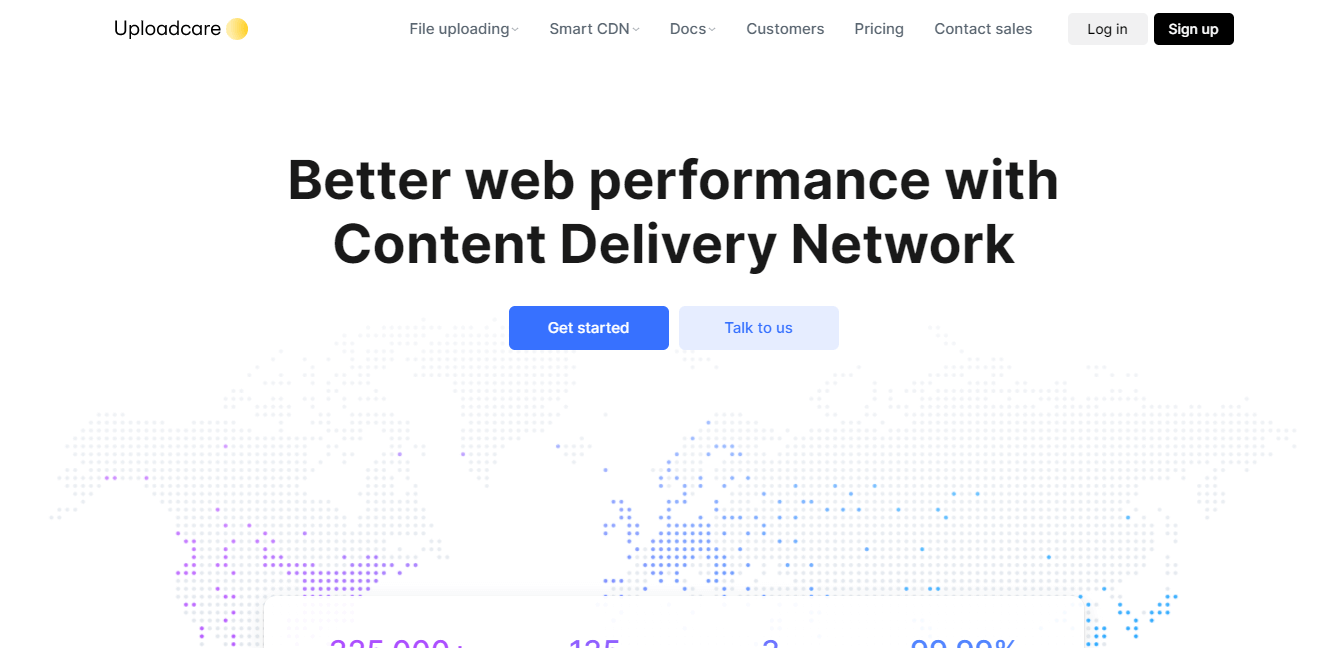 They have two times as many data centers globally, contributing to an amazing amount of 216 edge locations. It significantly speeds up both upload and delivery, also giving you the reliability of 99.99% server uptime. Uploadcare's powerful image CDN is supported by multiple CDN providers at once, so you don't need to worry about an outage or latency spikes.
Uploadcare offers holistic file-handling solutions, including File Uploader, APIs (upload, REST, CDN operations), device-aware delivery, and other advanced features. Their smart optimization includes lazy loading, AI-driven compression, WebP, responsive images, and retina display support. There's an option to use your own storage with their media proxy allowing you to try their image transformations at the same time.
Their generous free plan is free forever, and it's available for every user. With the free plan, you receive 3 GB of delivery traffic that, when used with their other solutions (like Adaptive Delivery), is sufficient to cover small business needs completely.
Cloudflare is one of the most famous CDNs around the globe, and most of you must even know it. Being one of the best free content delivery networks, Cloudflare also provides you with the safety of your website against various kinds of threats and helps you load your website faster.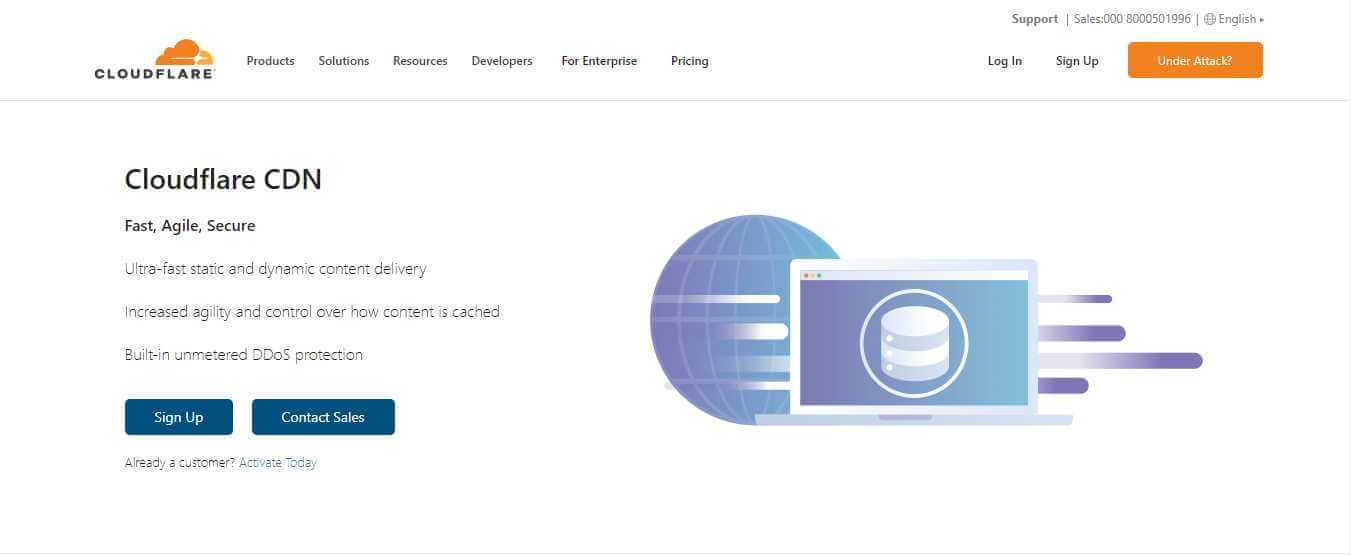 Cloudflare works on an edge cache system, which means it makes copies of your website data, such as images, JS, CSS, videos, etc., to its various servers and provides the content to your users from the nearest located server to your user. And all this is available with the free plan of Cloudflare.
Cloudflare also provides lossless image optimization (reduce the size of the image to its maximum extent without losing the quality of your image) and custom CNAME for your CDN with its pro and enterprise plans, respectively.
Fastly CDN is one of the top CDN networks in the world. You will be amazed to know that Fastly provides as low as 41.36 ms of average response time in loading the data, which is impressive. If you are looking for the best image CDN with a low response time, you should try it.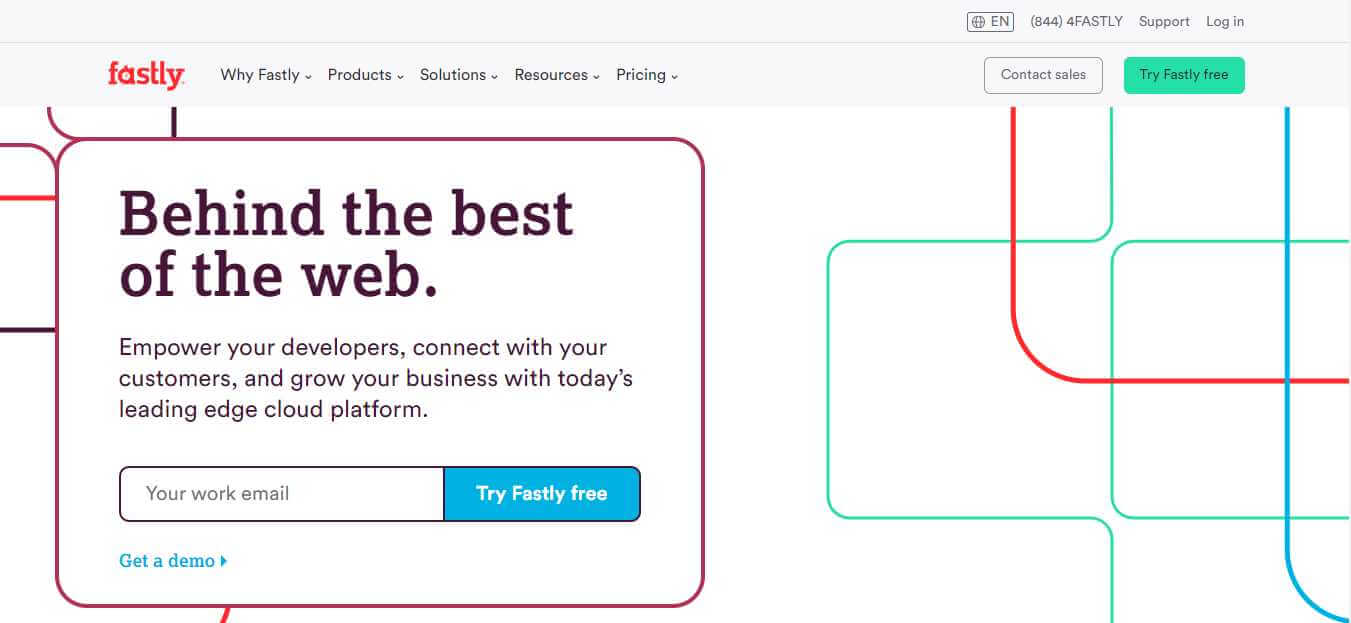 Fastly is one of the best image CDNs and is trusted and used by various famous websites such as Buzzfeed, The New York Times, Pinterest, etc. They also claimed to reduce the loading times to almost half their original loading time.
Fastly is one of the paid CDN in my opinion. It also works on pay as you go pricing model, just like Bunny CDN. Other than that, Fastly also provides a 30 days of free trial if you want to give it a try before buying.
KeyCDN is also one of the best image CDNs available in the market, which helps optimize your website by speeding up your loading time with the help of its image CDN. The best thing about the KeyCDN is that the KeyCDN manages its blog very well, and you will find everything on its blog to help you set up your CDN correctly without any hassle.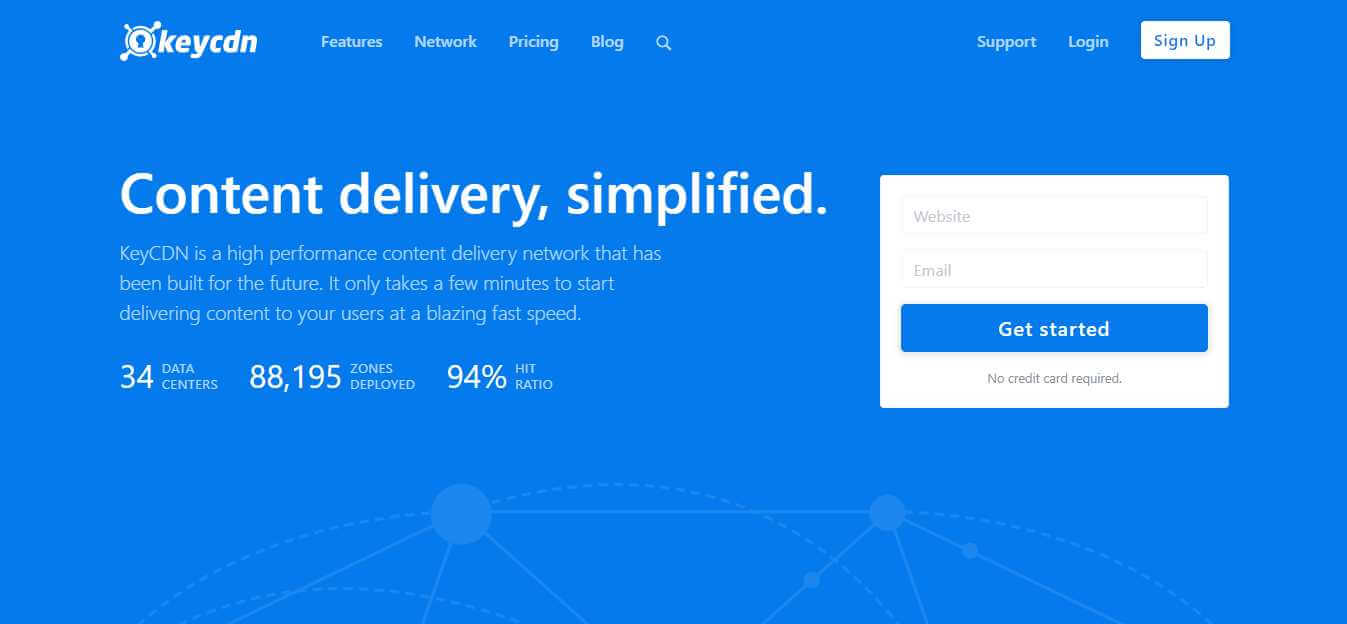 The major part of our website is the images, and we can save up to 4.7KB (30%) on image size without losing the image quality. KeyCDN provides such compression with the help of Optimus image optimization to maintain the quality of your image and save you some bandwidth over your network.
It is one of the best image CDN, which has all the essential features available to use, such as HTTP/2 Server Push, Brotli compression, Instant SSL, and so on. One of the best features of this image CDN is that it uses the latest Google's Brotli algorithm to compress the image data, which is far better than the old GZip Compression method.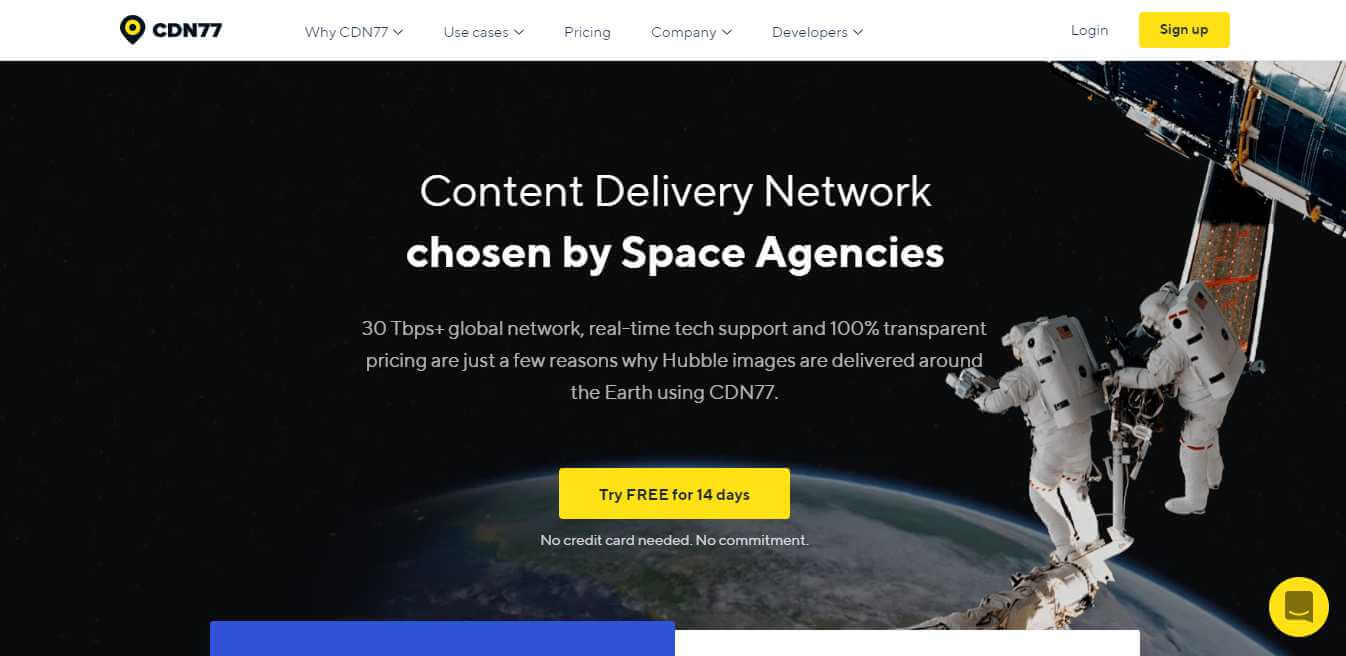 All images served are from the secure network, and the uptime is guaranteed as all 33 dedicated centers are used to server the image to all regions so that the website can load faster.
All the served data is available on the dashboard panel of the CDN, and the pricing is also cheaper than other images CDN. It also offers a 14-day trial without asking for any payment method during your trial, which is quite reasonable to test their service.
Amazon being one of the biggest companies, provides a variety of services to its users known as AWS (Amazon Web Services), which offers computing, database, storage, network, migration, management tools, security, identity compliance, and content delivery networks.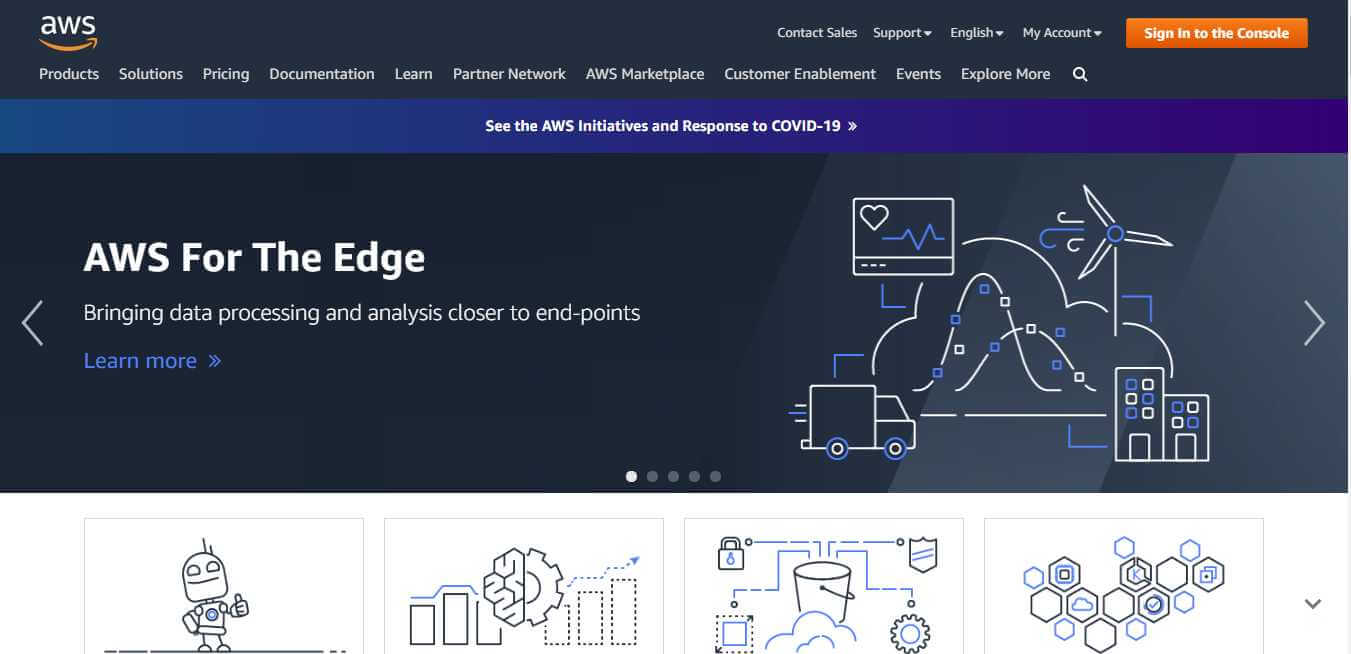 Being one of the top websites, the content delivery network service provided by amazon CloudFront is incredible. You can set up a CDN according to your choice, with various options to select according to your choice, which makes it one of the most flexible and best image CDNs.
Amazon CloudFront provides free image CDN as you can use it for 12 months with 50 GB of data without paying a single penny, and you can also set up your CNAME for free, which makes it the best image CDN. Amazon Cloudfront serves you the CDN from over 61 servers around the globe.
Google CDN is also the best image CDN present nowadays. As we all know, Google is best in all the fields present, and so in the image CDN. Google Is competing with every other CDN available around the globe and trying to be the best by providing all the features it can to help its users.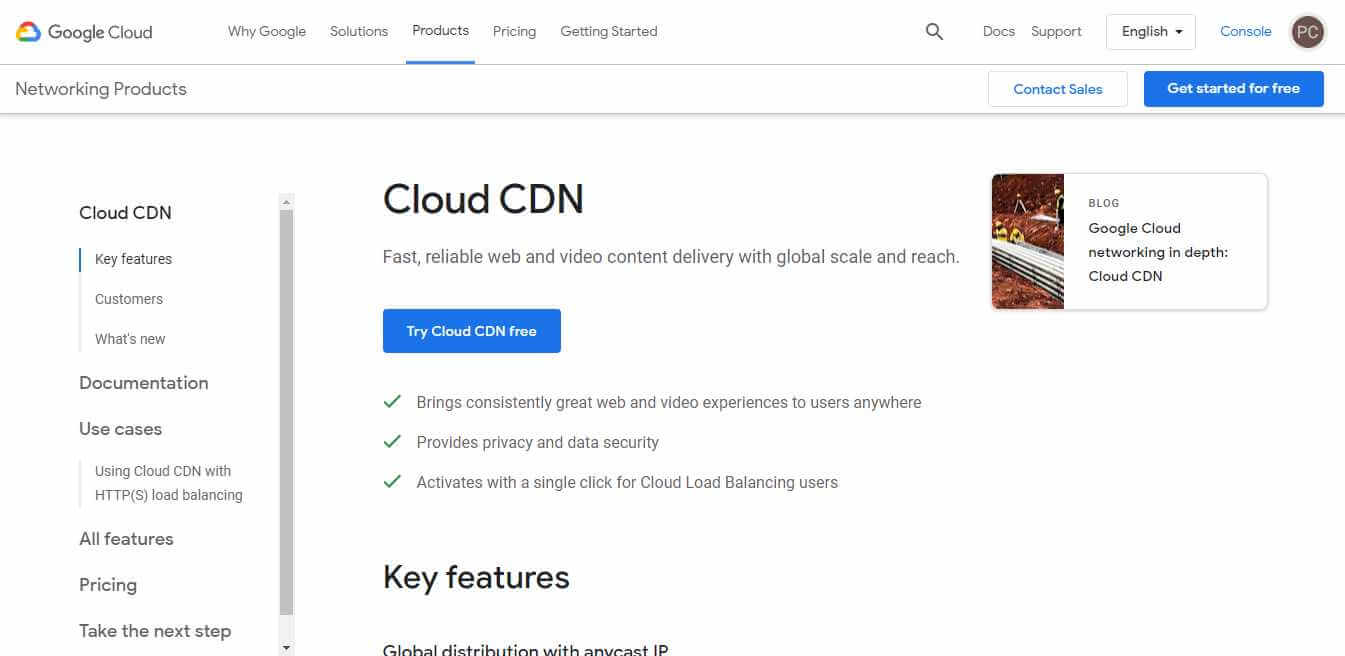 Google CDN uses the leverages cache edge point to cache its data and provides its CDN services over 30+ territories. In addition, Google CDN comes with the Google Cloud service, which provides $300 credit free for a year to use and try its services, which you can use with the Google CDN.
Apart from being the best image CDN, google also provides various other beneficial tools that we can use for free with the image CDN to optimize your website.
Imgix is also the best image CDN that uses real-time image processing and provides various tools to optimize, crop, or resize your image using the perimeter with your image URL, a pretty easy-to-use service. Various companies are using Imgix as their image CDN.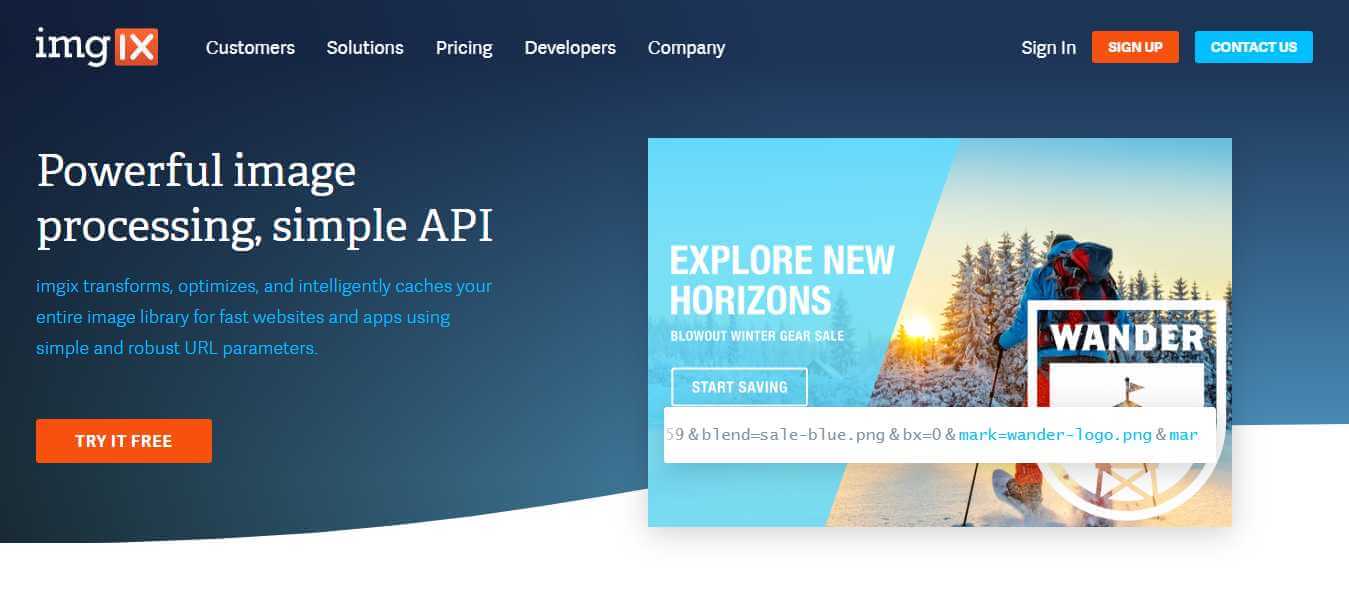 Imgix provides various tools and APIs to integrate CDN into your images on your website easily. You can use their API with any of the CMS to easily integrate Imgix without any issues.
Imgix comes with a risk-free trial to try their service before buying. Imgix also supports HTTP/1.1 and HTTP/2 and uses various servers to support its content delivery network.
cloudinary is a content delivery network service that uses its cloud service to upload all your media data to its cloud and then provides you with your data using its cloud.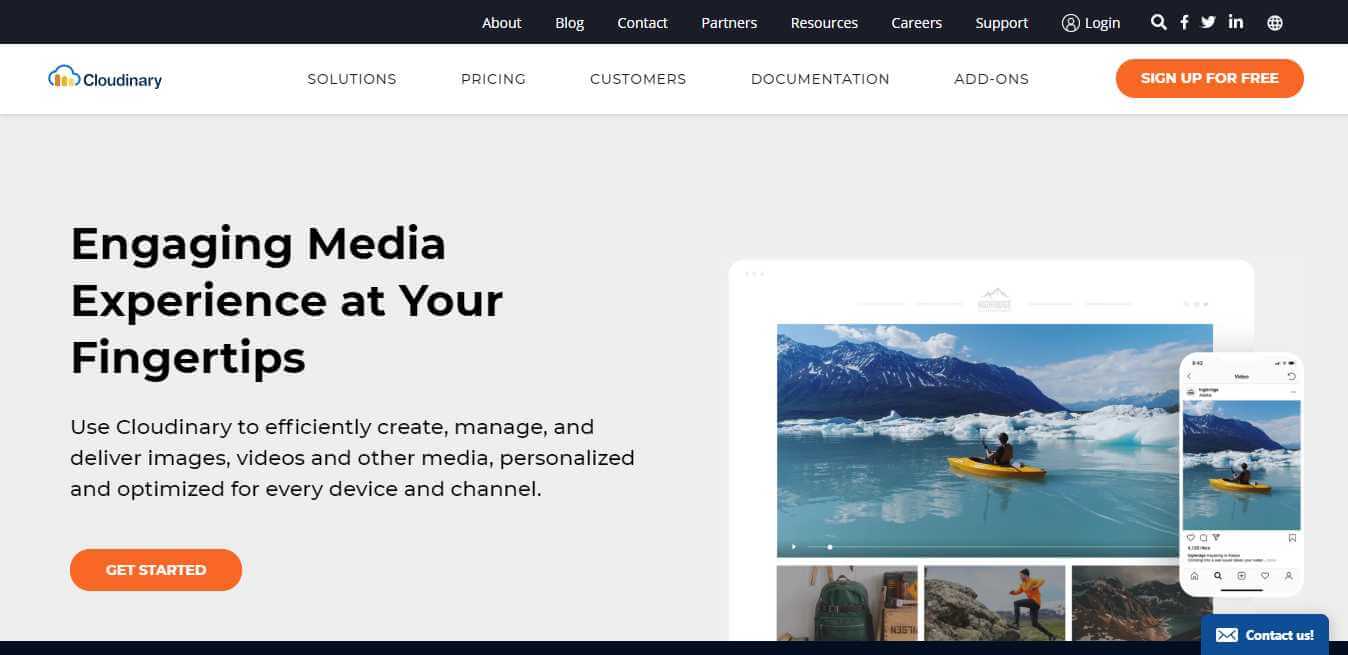 As it uses a cloud, your data will be loaded faster to your website, depending on the user's location accessing your site. It is fully automated, and you don't need to manage it manually. It's fully automated and works on its own to serve you with the best possible optimization, making it also the best image CDN.
It also provides free service, which is more than sufficient for small blogs and websites. However, if you have heavy traffic on your website, you can go for its paid plans.
As you all know, Microsoft is a pretty good company with far decent services. They also provide the best image CDN services so that you can easily use their service to get the best speed for your image loading on your website.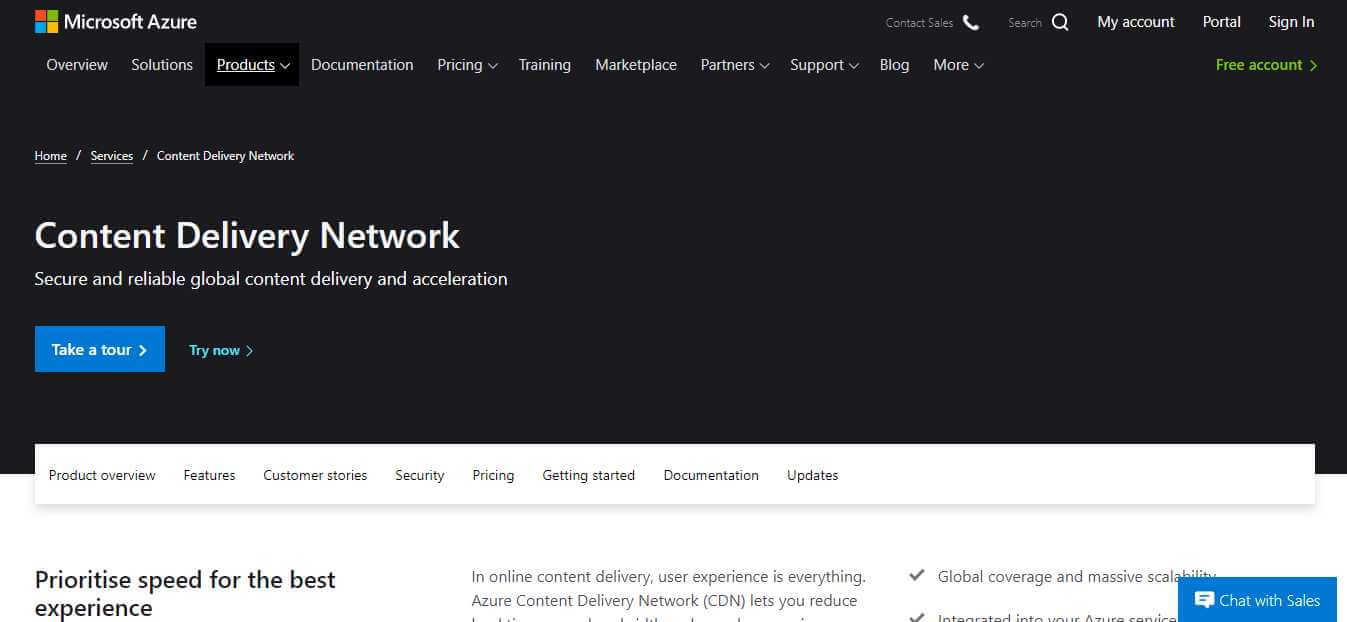 MetaCDN is one of the best image CDNs from Australia, which provides more than 120 servers around the globe, which provides greater chances of fast server availability of a CDN service for your users.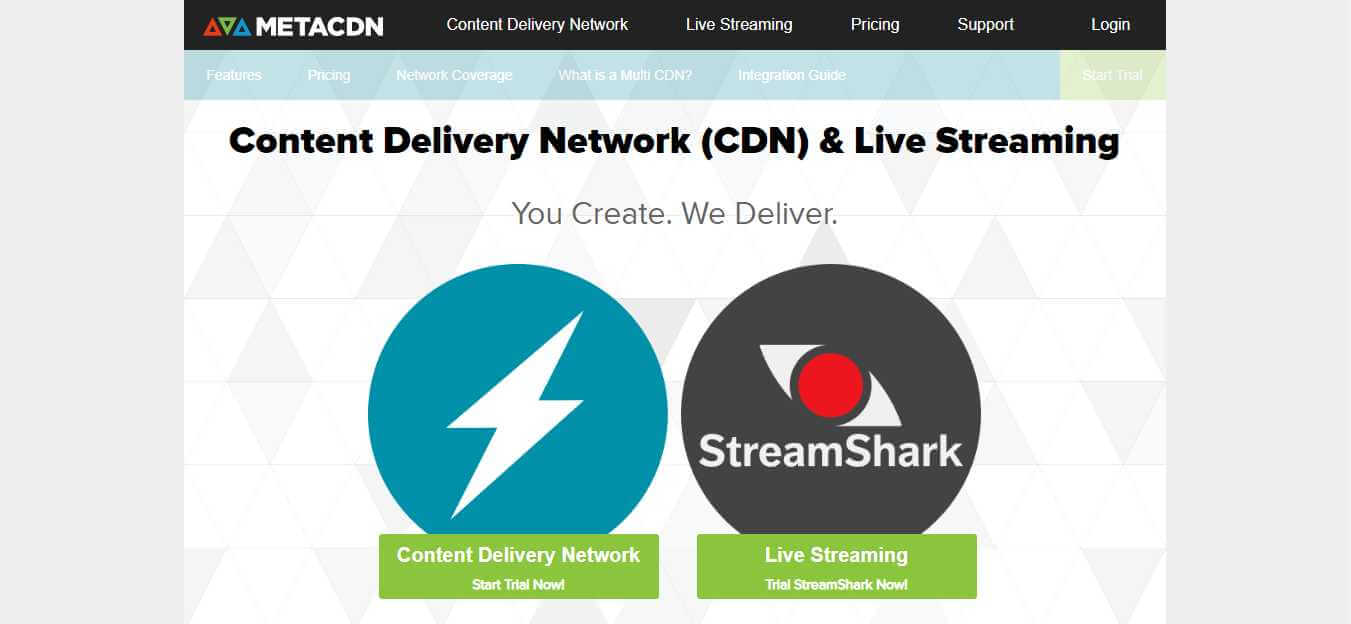 StackPath CDN boosts up your website with its best image CDN services.  StackPath provides the edge delivery for your CDN, and very high performance is guaranteed by them that too from a secure CDN platform.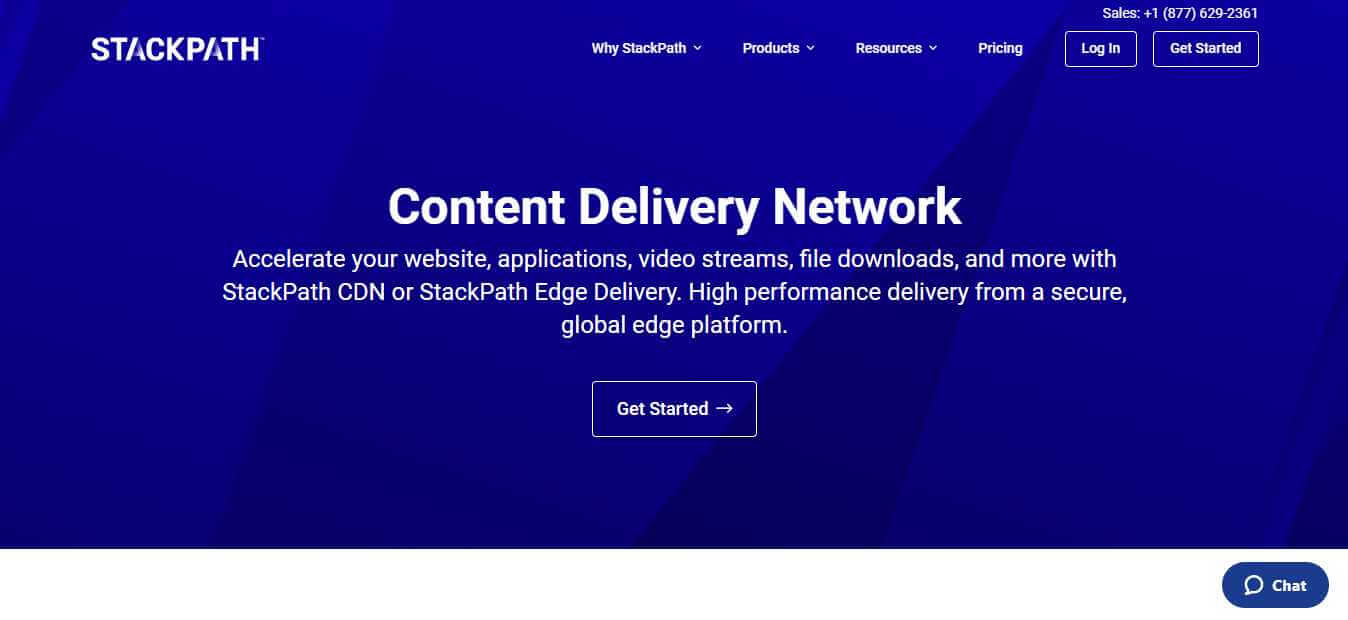 Akamai is one of the oldest CDN providers available, which has its servers are spread in more than 135 countries around the globe, guaranteeing the best user experience. Akamai also offers a free trial for its users to test its server's capability before actually buying it.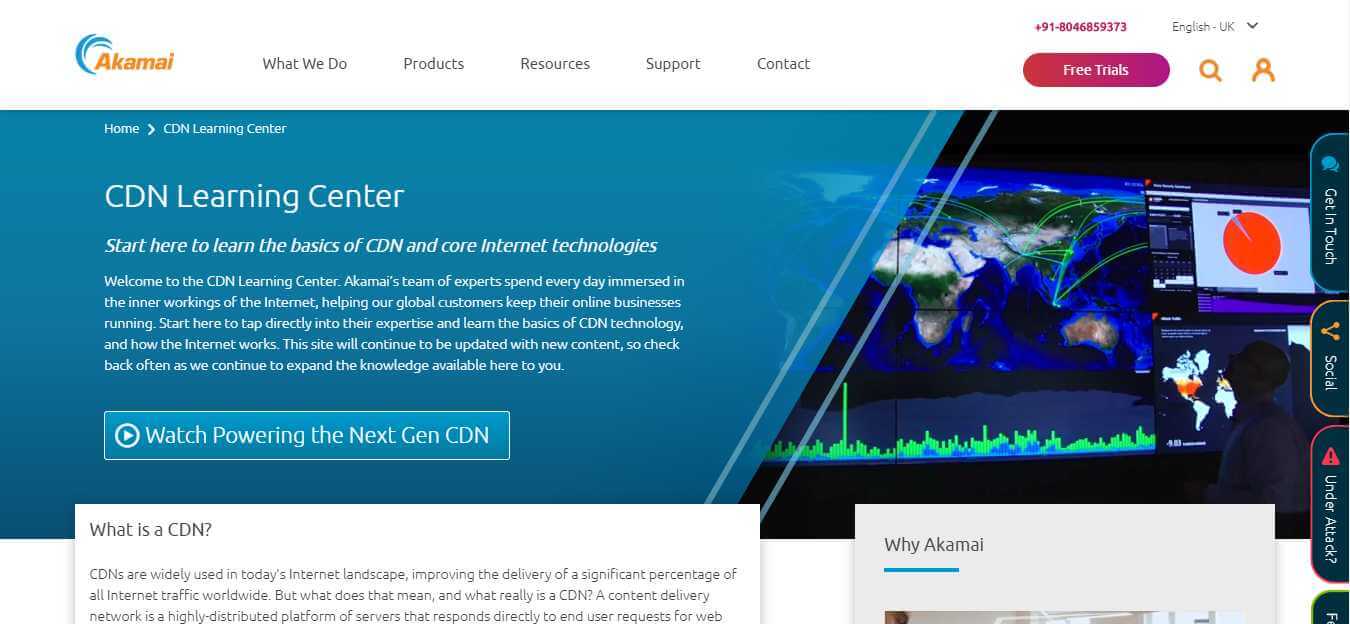 If you need a powerful and best image CDN for your business, then Leaseweb is your choice. However, Leaseweb is a little bit harder to manage as it provides a managed portal, which is easy to use once you know all about it.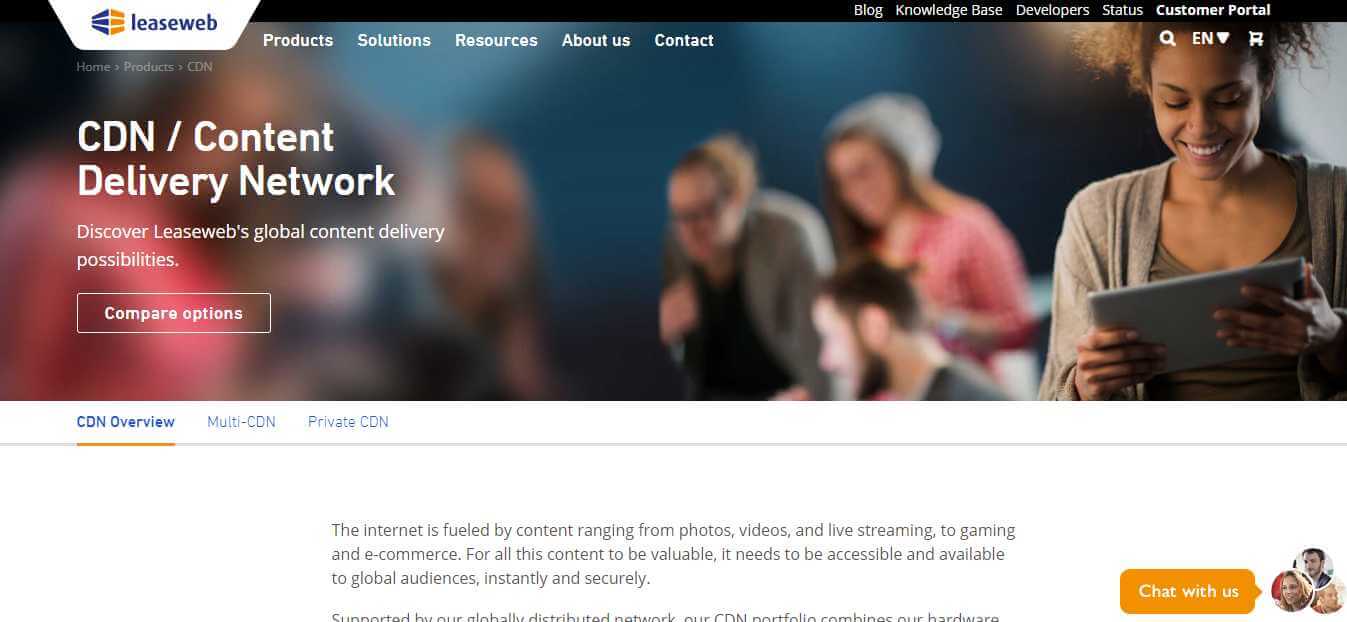 Frequently Asked Questions
What problems does image CDN solve?
The best Image CDN solves the slow loading problem of your website by optimizing your images and loading the images on your website from a content delivery network instead of your website. As we know, images hold the most substantial portion of our web page data, so optimizing your images to speed up our website is crucial.
Search Engines don't like slow websites, and users usually leave a slow-loading web page without even viewing your content. So using the best image CDN is mandatory to speed up your loading.
Is Image CDN best for mobile users?
Yes, image CDN is best for mobile users as well. Using the best image CDN on your website will help optimize your site and load your content faster, whether it is on a mobile device or a desktop.
Which is the best image CDN for me?
All the image CDNs I mentioned in the post are the best, and we can't directly point out any one of them as the best image CDN as all of them are the best. Some even provide more features than others.
You can choose any of the best image CDN providers I mention in the post according to your needs and budget.
I am starting a new blog, so is it beneficial to use image CDN?
If you plan to start a new blog, it's essential to implement all kinds of optimization on your blog from the beginning and use the best image CDN to optimize your site.
Final Words
Nobody wants to visit a slow website. Users don't like to wait; instead, they leave your site. So it's a better practice to optimize your images on the website as we know images consume most of the portion of any website. So images are a vital resource, as well as a website.
This article provided a list of all the best image CDNs, their pros and cons, and their features. The CDN (Content Delivery Network) helps optimize all the images on your website and reduces the response time of your website. Various image CDN also provides features to significantly resize, crop, and alter images.
If you're still confused about which one of them is the best then rest assured, no matter which one you end up picking from this list you won't regret your decision.
Also, if you have any doubt regarding any image CDN listed in this list or think I left out the review of any other best image CDN, you can contact me or comment down below.
Happy Blogging!